US NatCo buys Sprint‑branded wireless assets operated by Swiftel Communications, leaving Shentel as the last remaining Sprint affiliate.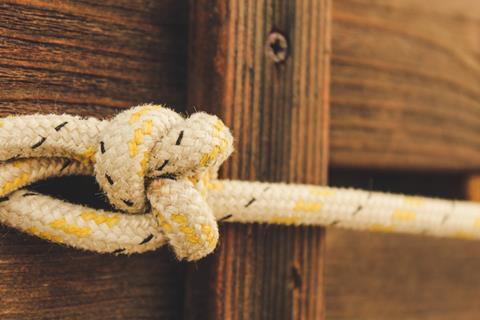 Brookings Municipal Utilities (BMU) has agreed to sell its Sprint‑branded wireless assets operated by Swiftel Communications in Brookings, South Dakota to T‑Mobile US.
T-Mobile said it reached a "definitive agreement" to buy BMU's wireless network, retail stores, and personal communications services (PCS) spectrum.
BMU provides wireless and data services to about 14,000 customers in Sioux Falls, Watertown, and Brookings, South Dakota, and Sioux City, Iowa. According to a 'description of transaction and public interest statement' from the Federal Communications Commission (FCC), BMU's Swiftel unit has been selling wireless services under the Sprint brand since 1998.
T‑Mobile did not provide further details of the transaction, other than to say that the deal is expected to be completed in the first quarter of 2021.
T‑Mobile is only acquiring the Sprint‑branded wireless assets from BMU. The utility group also provides fibre broadband, voice messaging, and voice‑over‑IP services to local customers, along with other municipal utility services such as energy, water distribution, and wastewater treatment and collection.
The move also appears to mop up one of the last remaining Sprint affiliates following its merger with T‑Mobile in April 2020. The FCC statement noted that T‑Mobile exercised its right to acquire Swiftel's wireless assets, including its spectrum assets, on 17 August 2020.
In a separate deal, the self-styled 'Un‑Carrier' exercised its option to buy the wireless operations of Shenandoah Telecommunications Company (Shentel) in August 2020. This transaction is expected to close in the second quarter of 2021, subject to the completion of an ongoing appraisal and regulatory approval (Deutsche Telekomwatch, #91 and #92).
Pulling the trigger
T‑Mobile's right to buy both the Swiftel and Shentel wireless assets was triggered by the merger with Sprint under the terms of the Sprint‑branded affiliation arrangement.
James Volk, Chief Financial Officer of Shentel, previously noted that Shentel had clauses written into its contract covering any takeover of Sprint by a competitor and said New T‑Mobile would have a time‑limited call option to buy Shentel's PCS business for 90% of its "appraised" enterprise value.
Swiftel is a relative minnow compared to Shentel, which reported 844,194 postpaid and 274,000 prepaid subscribers at the end of 2019. The operator, which provides services in parts of Kentucky, Maryland, North Carolina, Pennsylvania, Virginia, and West Virginia, said total revenue from its wireless services fell $7.1 million to $443.4 million in 2019.
Swiftel and Shentel were excluded from the deal to sell Sprint's prepaid wireless business to Dish Networks as part of concessions agreed to secure the mega‑merger's approval from the Department of Justice.

Anne Morris is a freelance journalist, editor and translator. She has been working as a reporter and news analyst for TelcoTitans since 2016.