CTIO Larsen says Anodot's automation tech being used to see network problems coming well before they hit service quality.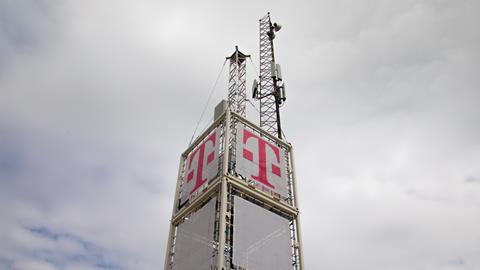 T‑Mobile Netherlands (TMNL) has been working with a Silicon Valley-based technology provider called Anodot to help it manage fluctuating data patterns through the use of artificial intelligence (AI)‑based automation.
According to Kim Larsen, Chief Technology and Information Officer (CTIO) at TMNL, the solution was already in place before the arrival of the COVID‑19 pandemic and the related surges in network traffic cause by the enforced lockdown.
However, the Anodot AI platform has proved effective in tackling network incidents during the crisis. "Anodot allows us to capture incidents sometimes an hour or two before they actually [create] a customer experience impact. We're using this, as we modernise our network, to get more sophistication and to also take complexities away from our operations people", Larsen said.
Larsen seems to be something of a cheerleader for Anodot. The AI specialist's technology was also trialled at Magyar Telekom in 2018, when he held the role of CTIO at the Hungarian NatCo. According to a Light Reading, the trial primarily involved another Silicon Valley startup, called Uhana, which specialises in applying machine learning and predictive analytics to the management of wireless networks. Uhana was acquired by VMware in July 2019. Anodot was founded in Israel in 2014, and recently completed a $35m (€31.2m/£27.8m) funding round, led by Intel Capital with contributions from SoftBank Ventures Asia, Samsung NEXT, and La Maison.
COVID-19: The bots are taking over
Larsen was speaking during an online panel session titled Intelligent Operations for 5G — driving operational efficiency through automation, organised as part of FutureNet World on 26 May 2020.
Like fellow participant Juan Manuel Caro, Director of Operations & Customer Experience at Telefónica, Larsen began by talking about the pandemic's huge impact on network operations and customer service. Both executives indicated that the entire process has been surprisingly smooth. "For me, one of the most amazing things has been to just get thousands of people to work from home, and still have almost the same kind of efficiency — [and] in some areas even better efficiencies… than would normally [occur] if we were in the office", Larsen said.
On the topic of automation and how this is being used to support networks and customers, Larsen and Caro agreed that there has been little time to come up with new use‑cases to tackle the COVID‑19 fallout.
However, Caro observed that usage of existing digital customer care channels, such as Telefónica's AURA digital assistant, has increased. "I have seen a higher usage of these channels and a higher customer satisfaction, and I think that's going to be part of the 'new normal'", Caro said. "A lot of people have entered this digital world now — maybe pushed a bit by the crisis. But I don't think they will give up as soon as it ends", he added.
Larsen agreed that "having more automation that helps us and also allows customers to do more, themselves… is crucial".
AI a slow-burner
Looking ahead to increased levels of automation with 5G and cloud‑based, virtual environments, Caro argued that automation "has to be embedded in the solution or it will not work".
Both Caro and Larsen could not stress enough that the implementation of AI‑based automation in 5G networks is going to be highly complex and will take time. "We are [experiencing] momentum that is [directed] towards a higher degree of automation", Larsen said, noting that this will happen partly through standardisation processes and partly via collaboration with suppliers. He also pointed to the example being set by Japan's Rakuten Mobile, which has deployed a fully virtualised greenfield network running on cloud native and open radio access network technology.
Ultimately, Larsen said, "whatever we do has to fit not only with 5G, it needs to fit with what network reality we have today, because that's the only way we can create synergies and efficiencies".