Cool reception from users blamed, rather than regulatory pushback.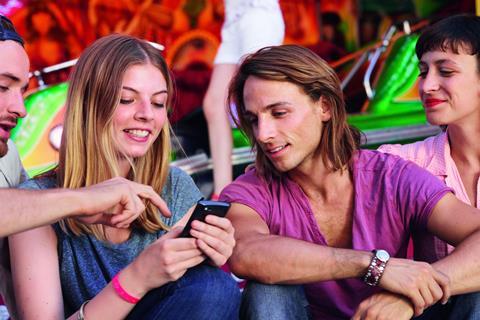 T‑Mobile Czech Republic (TMCZ) emerged as the first NatCo to close down its StreamOn offering, although the service appears to be more a victim of sluggish demand than the regulatory intervention that has hampered equivalent propositions from other Deutsche Telekom (DT) businesses.
A spokesperson for TMCZ said there were two main reasons for cancelling the service: a lack of interest from customers; and the introduction of unlimited data tariffs. Effectively replacing StreamOn, the NatCo now offers the T‑Mobile Neomezeně Max plan at a cost of CZK 1,575 (€60.19)-per-month, providing "unlimited" mobile data in the Czech Republic and 40GB for use in the European Union (EU).
The price isn't right
TMCZ launched StreamOn as a bolt‑on service to smartphone plans in November 2017. According to a report in March 2019 by Mobil Mania, which cited figures from regulator Českého Telekomunikačního Úřadu (CTÚ), take‑up of the zero‑rated media service had been fairly poor. The regulator said only 1.12% of Czech users had opted for what it described as "special data packages", including StreamOn, Vodafone Czech Republic's Vodafone Pass, and an "unlimited" data plan from O2 Czech Republic, by September 2018. TMCZ told Mobil Mania that the number of StreamOn users was "currently in the order of thousands".
Zero-rating has tended to be viewed somewhat unfavourably by European regulators as it is deemed to violate network neutrality rules in the EU. According to Lupa.cz, TMCZ amended its offer from 1 March 2018 to meet a CTÚ requirement to no longer reduce StreamOn data speeds. However, it would seem that the Czech Republic, one of Europe's most expensive markets for mobile broadband services, has faced additional challenges compared with markets with similar offerings, such as Germany.
Telekom Deutschland (TDE) claims to have more than two million StreamOn users and continues to expand the partner ecosystem. It has also been forced to amend two disputed aspects of the media offer following a court ruling, at least for now (Deutsche Telekomwatch, #86). In its financial report for the first six months of 2019, DT said total StreamOn subscribers stood at 2.246 million, up by 71% from 30 June 2018.
Inspired by the Binge On offering unveiled by T‑Mobile US in November 2015 and the Datavrije Muziek (Data‑free Music) service launched by T‑Mobile Netherlands in October 2016, similarly styled services have been released, and are still offered, by several NatCos including: Cosmote Greece, Hrvatski Telekom, Slovak Telekom, Telekom Romania, and T-Mobile Poland.