Minister indicates government change of approach by opting for national roaming arrangements for smaller players as opposed to a major fourth entrant.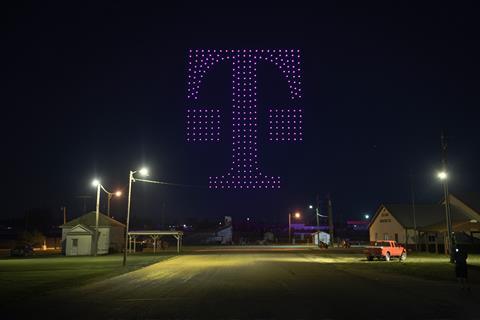 T-Mobile Czech Republic (TMCZ) emerged as the biggest spender in the recent auction of 5G-enabling spectrum in the 700MHz and 3.4GHz–3.6GHz bands, paying a total of CZK 1.89bn (€72m).
The NatCo paid CZK 1.4bn for one block of frequencies in the 700MHz band and a total of CZK 490m for three blocks in the 3.4GHz–3.6GHz range. Incumbent rivals O2 Czech Republic and Vodafone Czech Republic also acquired airwaves in both bands, with O2 paying a total of CZK 1.34bn and Vodafone CZK 1.56bn.
CentroNet, which provides broadband and television services under the Centrio brand in Prague, and Nordic Telecom each picked up frequencies in the 3.4GHz–3.6GHz band. The Lupa.cz news site noted that CentroNet and Nordic Telecom have limited spectrum assets and will require support from national roaming agreements. It appears that O2 CZ acquired the 2×10MHz block in the 700MHz band that comes with the requirement to provide national roaming.
Two other groups, Sev.en Innovations and PODA, were not successful in the auction.
Nordic Telecom, a CDMA-based wireless internet provider, has already signalled its intention to offer mobile services to customers around the country. Lupa.cz also reported that local mobile, broadband, and television services provider PODA might opt for a national roaming agreement.
Nordic Telecom and PODA both won frequencies in a previous '5G' auction, focused on frequencies in the 3.7GHz band during July 2017 (Deutsche Telekomwatch, #63 and #81). Nordic Telecom has since launched a 5G Internet at Home fixed-wireless access service under the Nordic 5G brand, and is aiming to offer the service to 1.3 million households by the end of 2020.
TMCZ previously announced plans to launch 5G services on 1 November 2020, initially in Brno and Prague, and is aiming for 25% population coverage by end-2020.
Vodafone Czech Republic has signalled its intention to launch 5G on 1 October 2020 using Dynamic Spectrum Sharing technology. O2 Czech Republic, meanwhile, launched 5G services in July 2020.
Change of tack
At first glance, it seems that the ambition of regulator Český Telekomunikační Úřad (CTÚ) to stir up the market by creating a fourth national mobile player has failed. The push had proved highly controversial, and prompted TMCZ and rivals to file legal complaints at a Prague court over auction conditions (Deutsche Telekomwatch, #98).
However, Karel Havlicek, Minister for Industry and Trade and Minister of Transport, indicated that the government had moved away some time ago from the idea of creating a fourth large operator.
In an opinion piece for Lidovky.cz, he indicated that the CTÚ had been commissioned in January 2020 to prepare a new version of the auction that would support competition "through price-oriented national roaming". He said local operators had now been given an "unprecedented opportunity" to operate under favourable conditions.
Results of 5G auction in Czech Republic
700MHz
3.5GHz
Total fee

Source: CTÚ.

CentroNet

–

Four blocks

CZK 628m

Nordic Telecom

–

One block

CZK 168m

O2 Czech Republic

One block

One block

CZK 1.3bn

T-Mobile Czech Republic

One block

Three blocks

CZK 1.9bn

Vodafone Czech Republic

Two blocks

One block

CZK 1.6bn

Total

CZK 5.6bn