Cody Sanford, Chief Information Officer and Chief Product Officer at T‑Mobile US, is set to leave to pursue "external opportunities".
Chief Operating Officer Brian King steps into CIO vacancy.
Wider reshuffle flagged to support new digital strategy.
Cody Sanford, Executive Vice‑President and Chief Information & Product Officer (CIO/CPO) at T‑Mobile US, is to leave the operator, TelcoTitans has learned.
Brian King, Senior Vice‑President and Chief Operating Officer at the Un‑Carrier, has moved into Sanford's CIO spot, while T‑Mobile has yet to outline any plans for a replacement CPO.
A T‑Mobile spokesperson confirmed the switch, saying Sanford was exiting to "pursue new opportunities".
Sanford joined T‑Mobile in 1999, as Director of Engineering & Operations, before taking various SVP positions across engineering, sales, and technology. He was named CIO in 2016, and added Product to his remit following the Sprint takeover in 2020.
He is credited with leading T‑Mobile's digital transformation initiatives, including the merging of product and technology streams to accelerate innovation and go‑to‑market.
King's appointment as CIO came alongside two other C‑suite changes flagged by T‑Mobile CEO Mike Sievert as part of an increased focus on digital transformation and customer experience improvement highlighted at the operator's recent Analyst Day: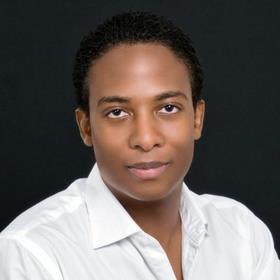 Marcus East has been named Chief Digital Officer (CDO). East was Technical Director at Google prior to the appointment, and part of the web services giant's Office of the CTO — a team of technology bosses focused on growing Google Cloud. He becomes T‑Mobile's first CDO. Sprint's pre‑merger CDO Rob Roy now leads Digital for the Un‑Carrier's Emerging Business division.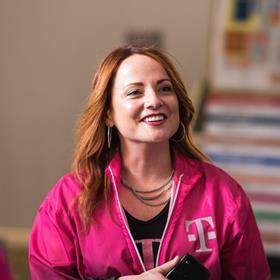 Callie Field, who has been at the operator since 2006, has been named Executive VP and Chief Customer Experience Officer, a step up from her previous posting as VP of Customer Care. Field had a prominent part in the Analyst Day, highlighting ongoing work to improve satisfaction and retention among Sprint users via T‑Mobile's Team of Experts customer support offering. Presentations during the event indicated a previously bot-sceptic T‑Mobile is now keen to "pioneer innovative ways" to differentiate itself on digital experiences.

Joseph Purnell is a Staff Reporter for TelcoTitans, contributing telecoms news analysis since 2019 as part of the TelcoTitans Editorial team.