Deutsche Telekom's research arm ties with natural language processing partner Merantix Labs to co‑develop deepfake detection tool.
Seen as a likely necessity for future AI robustness, and builds on broader voice tech from across the Group.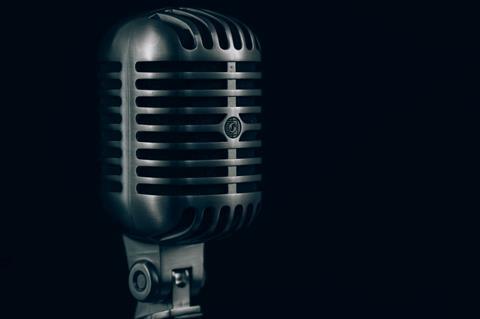 Deutsche Telekom R&D arm T‑Labs partnered Merantix Labs to develop an audio fraud detection tool leveraging AI technology.
The Fraudulent AI Synthetic Audio Detection (FASADe) system claims to identify "deepfakes in the audio domain" — leveraging AI and natural language processing (NLP) to detect AI‑generated audio from a sample. T‑Labs claims such a tool is "likely to become relevant" in ensuring future AI applications are "reliable and robust".
Under the partnership, Merantix Labs brings AI research expertise, while T‑Labs brings knowledge of audio and speech recognition algorithms, according to a joint statement. The pair first published details of the research in 2020 before finalising a European patent application under Deutsche Telekom's name at the beginning of this month.
In mid‑December 2020, T‑Labs shared a demonstration of FASADe in action, showcasing a web tool it hopes will "enable voicified services of the future to become even more trustworthy", in turn enabling the use of AI ethics and technology to combat fraud. FASADe ingests an audio sample and offers a 'fake' or 'real' verdict with a degree of certainty.
Not a new game
Interest in NLP is not new to Deutsche Telekom. It is seen as an important part of AI development and a necessary tool in cybersecurity, given it can be used, as the FASADe patent put it, "to perform social engineering attacks". Voice processing and adjacent technologies have been talked up as a core element of the Group's 'voicification' strategy, a key strategic theme for the operator according to Technology & Innovation Head Claudia Nemat (Deutsche Telekomwatch, #87, #95, and passim).
The FASADe patent names Nuance Communications among the potential competitors in the audio fraud detection space. Nuance is a biometric technology specialist with a focus on voice and language processing, and has been tied with Deutsche Telekom in the past to develop voice‑based devices including the operator's Smart Speaker assistant Hallo Magenta. Among the first Deutsche Telekom ties with Nuance was in 2013, when T‑Mobile US partnered Avaya and Nuance to develop a customer experience and operational support tool (Deutsche Telekomwatch, #43).
T‑Labs itself names Future Networks & AI as one of three central planks to its research. Established in 2004 between Deutsche Telekom and the Technische Universität Berlin, T‑Labs aims to be a centre‑point of a "co‑research ecosystem", forming R&D partnerships with industry specialists, institutions, startups, and universities. Future Networks & AI sit alongside Decentralised Systems and Spatial Computing as core R&D interests.
Elsewhere, Deutsche Telekom's technology accelerator hubraum held a 2017 "AI bootcamp" to identify startups in fields including cognitive intelligence and speech recognition. At the time, Swiss solutions provide Spitch was cited as a participant, although further collaboration has not been flagged (Deutsche Telekomwatch, #61).


Joseph Purnell is a Staff Reporter for TelcoTitans, contributing telecoms news analysis since 2019 as part of the TelcoTitans Editorial team.