Swiss operator flags emerging demand from multinational clients for private 5G networks at facilities in Germany and elsewhere.
New tie-ups may be necessary.
Deutsche Telekom says the Swiss telco is welcome to contact it at any time.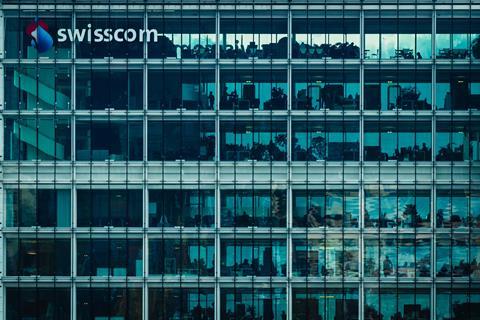 Friederike Hoffmann, EVP and Head of Connected Business Solutions at Swisscom, indicated that the Swiss telco could well be interested in joining Germany's campus network programme if only it knew how.
Hoffmann, a participant on a panel titled Unlocking the Potential of 5G during the 5G Expo Virtual 2021 in March, said cooperation between telecoms operators and within the wider ecosystem is becoming increasingly important as operators seek ways to monetise 5G.
Enterprise use cases have emerged as a primary area of interest, with a particular focus on the establishment of private or campus 5G networks that can support smart-factories and more. Questions still remain about international roaming partnerships and cross-border connectivity, however.
Hoffmann, who was joined on the panel by representatives from European peers KPN and Telenor, noted that Switzerland "is a hub for many companies, but they have production facilities all over the world, quite a lot in Europe, so we can't stop at national borders, and we need standards and [we] need to… learn from each other".
Although Swisscom is able to build 5G campus networks for enterprise customers in its domestic market, Hoffmann said it is less clear how the telco could do the same for a client with a site in another European country.
As an example, she suggested a customer might ask Swisscom to facilitate the construction of a campus network at a site in Germany because it is able to buy campus spectrum licences there.
"How's that going to work?" asked Hoffmann. "Would I talk to Deutsche Telekom?"— which, like Swisscom, is a member of the B2B collaboration-focused FreeMove Alliance, along with Orange, Telia Company, and Telecom Italia.
"We do need fairly close-knit partnerships and ecosystems", she added.
A spokesperson for Swisscom elaborated further: "Unfortunately, there is no straight answer yet as these new use-cases trigger follow-up questions concerning compliance issues, national laws, and many more. We are currently discussing those questions with other operators".
"The new starting point with different types of spectrum (the operator spectrum and private spectrum obtained by non-telco providers) adds some more complexity. Furthermore, the quality of network services varies in different countries and that can affect such 5G use-cases as well", the spokesperson added.
Hoffmann also elaborated on some of the specific difficulties faced by Swiss operators because of the public perception of 5G, and how negative views of the technology have led to the demolition of 5G antennas. She explained that this has even filtered down into the enterprise arena and said clients are often unwilling to talk publicly about their private 5G network trials.
Open arms
When questioned by TelcoTitans, a Deutsche Telekom spokesperson said the Group would be more than happy to help, either via Telekom Deutschland or T-Systems in Germany.
"In general we can build and run private networks for each company with a location in Germany, and we offer help to apply for the industry spectrum as well", the spokesperson said.
"When it comes to cross-border 5G functionalities then it becomes indeed difficult. But as each project is different I would always recommend to have a deeper look into the actual requirements of the company to find out which technical solution could fulfill them".
"So it is definitely not an easy issue, but no matter [if] it is Swisscom, another operator or an international customer: they can always contact us and talk to us about their challenges", the spokesperson said.
Deutsche Telekom has been steadily building up its go-to-market play around campus networks, supported by a strategic partnership with Ericsson and trial partners such as Accenture, Audi, BASF, BMW, and OSRAM (Deutsche Telekomwatch, #93). Deutsche Telekom and Ericsson have also expanded their strategic relationship beyond the borders of Germany, with T-Systems teaming with the vendor to bring solutions into new markets.
In terms of regulatory issues related to local campus licence applications in Germany, Bundesnetzagentur (Federal Networks Agency/BNetzA) indicated that the application procedure "allows applicants to appoint companies as contractors for planning or technical implementation".
"In addition, contractors may also take over the complete frequency application with the customer's consent. In this case, application forms 5a and 5b must be completed accordingly. The support of German companies by Swisscom is possible at any time", a spokesperson for the regulator said.
BNetzA is spearheading private 5G licensing in Europe and said it had received 120 local 5G network applications as of 12 March 2021, with 117 granted. This represents a moderate increase from November 2020, when approvals stood at 88, and points to steadily rising demand for localised, mid-band (3.7GHz/3.8GHz) rights for agricultural, industrial, and research organisations. Approvals stood at 74 in September and 43 in April; the nation's liberalisation of the rights commenced in November 2019.

Anne Morris is a freelance journalist, editor and translator. She has been working as a reporter and news analyst for TelcoTitans since 2016.