Ruling says funds due to Airport Authority of India.
Convoluted case sees Deutsche Telekom caught in the crossfire as a result of minority stake in Devas Multimedia.
Long-running legal disputes date back 17 years.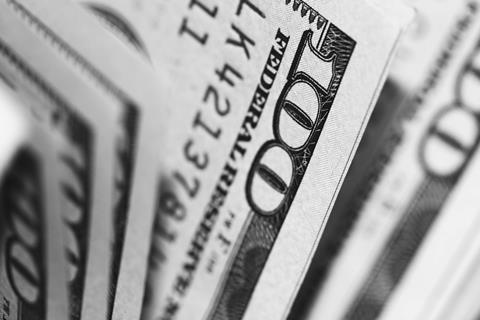 Deutsche Telekom has seized over $12.7m (£9.4m/€11.2m) in funds due to the Airport Authority of India (AAI) following a Swiss court order.
It is the second time the funds have been seized in a convoluted case. The shareholders of DT's minority‑owned Devas Multimedia were the first to do so in late‑2021, before the Superior Court of Quebec in Canada ruled that they must be relieved.
The dues are an aggregation of route navigation charges collected by the International Air Transport Association (IATA) from foreign airlines on AAI's behalf.
It would appear Devas is unfazed by the fact that the Supreme Court last month upheld the shuttering of its company, instead focusing on collecting $1.2bn in arbitration tribunals awarded for the cancellation of its satellite deal with Antrix (see below).
In late January, Devas said, "We have already entered liens or obtained seizure and garnishment orders on tens of millions of dollars in Indian state assets. We will continue to identify and seize state assets wherever we find them until India returns in good faith to the negotiating table".
For its part, DT told Business Standard that it is "lawfully pursuing enforcement of a recognised international arbitration award against India based on the Germany–India investment protection agreement".
How did we get here?
The legal battle dates back all the way to January 2005, when Antrix agreed a twelve‑year deal with Devas in which it would build and operate two satellites and lease out 90% of the transponder capacity to Devas. The Bengaluru‑based startup intended to implement that capacity to deliver hybrid satellite and terrestrial communication in India.
DT later acquired a 20% state in Devas for $97.2m. However, following this, it was alleged that the Antrix­‑Devas deal was quid pro quo and, after lengthy legal proceedings, was cancelled by the government in 2011.
In May 2020, DT was awarded $135 million by the court of arbitration in Geneva as compensation of the cancellation of the Devas contract.
It is not the first time an Indian venture of DT's has gone sour. T‑Systems ending up offloading much of its Indian assets in 2008 through a strategic systems integration and consulting tie-up with Cognizant, and has said noticeably little regarding the health of their relationship since (Deutsche Telekomwatch, #56).