T-Mobile US partner concedes the process has "not moved forward as quickly as we had anticipated".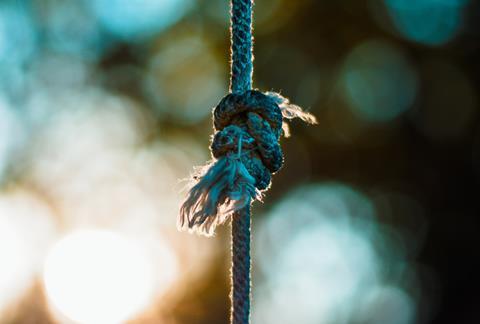 T-Mobile US partner Smith Micro Software promised enhanced functionality and subscriber growth for SafePath 7, as it aims to take the parental control software into its "next phase".
Speaking on the vendor's results call for the three months to 30 June (Q2 FY22), Chief Executive Bill Smith conceded that the evolution of SafePath 7 — upon which T-Mobile US's white-label FamilyMode 3.0 offering is based — "has not moved forward as quickly as we had anticipated".
He added, however, that the launch of planned product enhancements "should help drive the subscriber growth that we envision".
Following some "additional work" on the vendor's Safe & Found legacy product, "bringing it up onto" the SafePath 7 platform, the CEO also expects to witness a reduction in churn, "[stabilising] the associated revenue streams".
Chief Financial Officer James Kempton noted that, during Q2, revenue for the vendor's Family Safety unit decreased by "about $1m [£827,000/€980,000]" — approximately 9% compared with Q2 FY21 — "primarily as a result of the reduction of the legacy Safe & Found platform revenue related to the continued attrition of legacy Sprint subscribers driven by T‑Mobile's acquisition of Sprint".
Slow burner
Smith has appeared to pin high expectations on the success of SafePath 7 in the past, outlining plans to utilise its potential to "return the company back to our historical model of delivering strong growth, earnings power, and cash generation" (Deutsche Telekomwatch, #115).
FamilyMode 3.0 had been expected to go live in mid-2021, but suffered delays relating to the migration to the SafePath 7 platform. It was eventually launched at the end of March 2022 (Deutsche Telekomwatch, #112).
Migration to the platform, billed by Smith Micro as an opportunity to "unify" legacy products, includes the discontinuation of legacy products used by former Sprint customers. Sprint used Smith Micro's CommSuite service. As customers migrated to the T‑Mobile network, they also moved from CommSuite to the SafePath 7 equivalent.
TMUS signed the Smith Micro deal in late-2021, completing a lengthy negotiations process initiated following the Sprint takeover in April 2020. FamilyMode 3.0, which launched on the SafePath 7 platform, is an upgrade to the previous iteration, based on Circle Media Labs' technology. Circle Media Labs was acquired by Smith Micro in early-2020 (Deutsche Telekomwatch, #92, #100, and #104).