Compromise yet to be found in fibre/vectoring clash.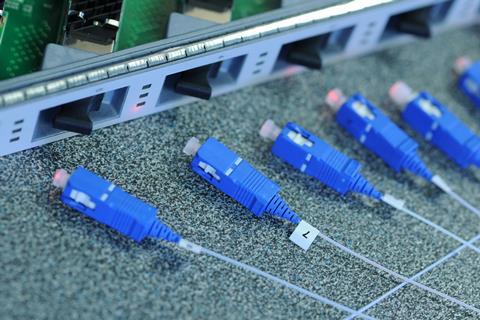 Germany's Bundesnetzagentur (Federal Network Agency/BNetzA) continued to irk some rival broadband providers of Telekom Deutschland (TDE) in a long‑running dispute over access to shared copper cables in older buildings.
After publishing a first partial decision over access to the last‑mile in multi‑tenanted buildings (Deutsche Telekomwatch, #80), BNetzA published a second partial decision that, in the view of at least one lobby group, continues to give priority to TDE's controversial vectoring technology over fibre‑to-the‑building (FTTB) and provides a huge competitive advantage to the NatCo.
Breking bad
Bundesverband Breitbandkommunikation (Germany Broadband Association/BREKO), one of 28 entities named in the administrative proceeding, has previously asserted that BNetzA has effectively handed TDE a "quasi-monopoly" over in‑building cabling that connects services from the access point in cellars to the homes of subscribers. Others operators named in the proceedings included major TDE rivals Telefónica Deutschland and Vodafone Germany.
Following the publication by BNetzA of the second partial decision, BREKO, which represents the majority of alternative fixed‑line broadband network operators in Germany, reiterated its claim, and also asserted that the decision undermines Germany's objective of providing widespread Gigabit broadband access by 2025 (Deutsche Telekomwatch, #69, #75, and #77).
BNetzA has indicated that the situation will be reviewed on an ongoing basis. Indeed, it seems the latest decision is subject to a month‑long consultation period until 25 May 2020, as well as approval by the European Commission.
A wiry problem
The entire matter appears to apply to a very specific case where FTTB providers install services in apartment blocks that have already been linked to TDE's VDSL‑based vectoring services. Both services share old copper cables as the "last‑mile" from the cellars of the buildings to the actual apartments, and the fibre signals can cause interference with the vectoring services.
BNetzA has decreed previously that TDE is permitted to force competitors to switch off or reduce the speed of FTTB connections supplied to apartments in older buildings, in the event that signals from the new services cause interference issues. According to BREKO, FTTB providers are left with two options: either to hide the frequency spectrum used by VDSL, VDSL vectoring, or super vectoring, which could mean maximum broadband speeds are limited to 600Mbps; or run the risk that their connections will not be used by TDE in the buildings.
Golem pointed out that BREKO has not considered a third option: that of providing fibre‑to-the‑home, presumably because it is more complicated and/or expensive. The technology website also pointed out that other organisations, such as Verband der Anbieter von Telekommunikations- und Mehrwertdiensten (VATM), an association of telecoms and value‑added service providers, and Bundesverband Glasfaseranschluss (BUGLAS), Germany's federal association of fibre‑optic access, now appear more relaxed about the situation.
In previous efforts to diffuse the row, TDE has said it is not being favoured by the authorities, and noted that BNetzA was merely setting out a compromise to help balance the needs of customers with technical requirements.