Possibility of regulatory pushback to a deal raised by national competition head. European Commission would also want to have a close look.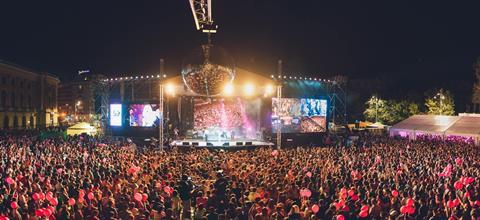 Deutsche Telekom's long-running exploration of exit options in Romania hit another potential roadblock as Bogdan Chirițoiu, President of the country's Consiliul Concurentei (Competition Council), expressed concerns about the potential impact on its telecoms market.
During a video conference held earlier this week, Chirițoiu hinted at concerns within both the competition body and European Commission.
"We are worried about the exit of one of the four operators from the market. If it gets there, it is a subject that the European Commission and we will analyse… We have had discussions with the European Commission on how to coordinate if we have to consider such an operation."

Chiritoiu (trans.).
An inter-ministerial group is currently surveying the potential sale of Telekom Romania — which DT indirectly controls, via Greece's OTE Group — and has already ruled that the operator cannot sell its majority stake to rival Orange Romania without the government's say-so.
Long-running exit plan still in the starting blocks
DT has been considering exiting Romania since at least early-2019, after a run of poor results. As well as being a consistent underperformer, Telekom Romania remains bracketed as a 'Converged Challenger' within DT's European division, as opposed to the more strategically-aligned 'Converged Leaders' it has in most other regional markets. OTE Group is aiming to turn the business around organically, albeit while exploring sale options (Deutsche Telekomwatch, passim).
Rival operators Orange and Digi Communications have been presented as the most likely candidates to pick up DT's local interests — the former has been mooted as Telekom Romania's most likely buyer, while the latter has been closely linked with the still-somewhat-separate mobile arm Telekom Romania Mobile Communications (TRMC).
Other rumoured prospective buyers have, over the course of the past year, included DT rivals Vodafone, Serbia's United Group, and Czech investment player PPF Group (Deutsche Telekomwatch, #90).
The whole thing remains a highly intricate-looking extraction exercise for OTE and DT, however. Local paper Ziarul Financiar has claimed that if any deal is agreed (with Orange, presumably) there will be a lengthy wait — until at least early-2021 — while the European Commission completes a review (Deutsche Telekomwatch, #80 and #90).
As well as regulatory uncertainties, the government's part ownership of Telekom Romania could also represent a barrier. Romanian media sources claim that the government is considering hiring an investment bank to advise on its options, including whether to exert rights over Telekom Romania shares; allow DT/OTE to sell their interest to Orange, keeping its own 46%-stake; or sell its equity too.
It does not appear that Digi's anticipated purchase of TRMC would face the same regulatory scrutiny, but debt attached to the mobile arm remains seen as a problem. In the past it has been a key obstacle to full Telekom Romania–TRMC amalgamation, and may need to be tidied up before a sale can go ahead (Deutsche Telekomwatch, #87). There is also the question of whether (and how quickly) TRMC could become a truly separate entity from Telekom Romania and its eventual buyer.
DT "principal subsidiaries" and their affiliates
Subsidiary
DT shareholding
Major indirect investments (subsidiary shareholding)
Sources: DT and Deutsche Telekomwatch.

Magenta Telekom

100%

–

Slovak Telekom

100%

–

Telekom Deutschland

100%

–

T-Mobile Czech Republic

100%

–

T-Mobile Poland

100%

–

T-Systems

100%

Multiple in-country units across Europe and elsewhere.

T-Mobile Netherlands

75%

–

T-Mobile US

43.6%

–

Magyar Telekom

59.72%

Makedonski Telekom (51%).

Hrvatski Telekom

51.14%

Crnogorski Telekom (76.53%); HT Mostar (39.1%).

OTE

45%

Telekom Romania (54.01%); Telekom Romania Mobile Communications (70%, with Telekom Romania owning the other 30%).