Enterprise unit buffeted by coronavirus headwinds in Q2.
CFO Illek indicates that T-Sys transformation process will have to be accelerated.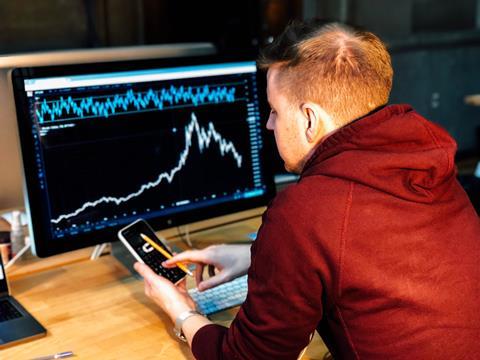 Deutsche Telekom (DT) signalled that T-Systems (T-Sys) is facing a further transformation phase after the enterprise unit was knocked back by COVID-19 repercussions in the quarter to 30 June 2020 (Q2 FY20).
T-Sys is already in the midst of a significant restructuring programme, launched after the recruitment of Chief Executive (CEO) Adel Al-Saleh in January 2018, which has significantly slimmed down its portfolio, largely onto IT services, as well as seeing considerable internal cost cutting (Deutsche Telekomwatch, #96 and passim). However, comments by leading DT executives suggest that new efforts are required to put the unit back on track to realise key Group financial objectives.
During the Q2 call, Timotheus Höttges, CEO of DT, pointed out that all segments were able to contribute to the Group's "strong" earnings growth, "with one small exception — our T-Systems unit — which was not able to mitigate corona-related headwinds completely".
Christian Illek, Chief Financial Officer, pointed out that DT had already predicted in its Q1 FY20 earnings call that T-Sys would be the division most heavily impacted by the COVID-19 pandemic, owing to cancellation or postponement of technology projects by enterprise clients focusing on weathering the storm (Deutsche Telekomwatch, #94). "Unfortunately, we were right", Illek said. "We're also hopeful that we see some positive signs in H2 — but there is one thing for sure: we have to accelerate the transformation on the T-Systems side in order to respond to that situation".
Höttges indicated that further changes are afoot, noting that one of the Group's biggest tasks in the current six months (H2 FY20) will be the "de-risking of the T-Systems business and the improvement of the performance going forward. And this is, operationally and strategically, a big question for us we are discussing".
Considering the changes are at "discussion" stage, they appear to go beyond T-Sys' latest restructuring moves, including the July 2020 transfer of telecoms services assets to Telekom Deutschland, spin-out of its Internet of Things and Security businesses, and firming-up of a rework of its Digital Solutions portfolio unit (see separate report).
Spotlight on Adel Al-Saleh
All eyes will now be on Al-Saleh to realise this much-desired uptick in the unit's performance following declines in order entry, revenue, and earnings in H1.
Taking to LinkedIn following the publication of the Q2 results, Al-Saleh admitted that Q2 was a "disappointing quarter", while warming to his theme that the post-coronavirus scene will present an opportunity for the unit, as businesses maintain the "dramatic increase in agility" forced upon them by the pandemic.
He intimated that T-Sys will now be taking steps to strengthen its position. "Going forward, we are focusing on re-energising our transformation programme and focusing on what our clients need most. The new T-Systems is an integrated IT services company. We are reinforcing investments in cloud computing, digital solutions, and security", Al-Saleh said.
The options
It is not entirely clear what measures will be implemented next at T-Sys to improve its position. The business has already undergone a series of dramatic changes under Al-Saleh, suggesting the low-hanging fruit has been taken, and it was perhaps telling that DT's management came to the Q2 presentation without a firmed-up plan to impart to stakeholders.
Going on precedent, there are various levers Höttges, Illek, and Al-Saleh could pull.
Additional cost-cutting opportunities will no doubt be looked at in depth by DT's management. T-Sys reduced headcount by 3.5% (on a pro forma basis) during FY19 (Deutsche Telekomwatch, #92), and comments on LinkedIn suggest there are fears more cuts could be in the pipeline. Other 'efficiency' initiatives could also be accelerated. T-Sys has, for example, recently been expanding internal services capacity in India, trimming back its IT estate and consolidating vendors, and expressing interest in greater use of automation (Deutsche Telekomwatch, #89 and #92).
More portfolio (and partnership) reshaping seems likely, given Al-Saleh's recent comments regarding a need for T-Sys to re-focus onto post-coronavirus "horizons", and marry its product strategy with how corporate clients will respond to the crisis in the longer term. Dirk Backofen, formerly Head of Telekom Security, was recently appointed Senior Vice-President of Business Development for T-Sys, with a mandate to explore "new innovative platforms which will combine connectivity, applications, collaboration, security, and identity management in the post-corona era". Al-Saleh has previously emphasised the importance of "industry-specific" tie-ups for T-Sys, with a focus on "pragmatic", "tactical" solutions for businesses.
M&A — never too far away from thoughts regarding T-Sys — could also come back on the agenda. T-Sys attempted to sell its mainframe services business to IBM in 2019, before the deal was blocked by regulators and the two businesses shifted instead to an outsourcing arrangement (Deutsche Telekomwatch, #92).
It was all going so well…
DT has been attempting to reshape T-Sys for more than a decade, and there had been signs that its latest overhaul effort was starting to take effect.
The division hit a key mark of delivering earnings growth during FY19 and was focused on its headline target of (finally) achieving positive cash flow during the current FY, helped by July 2020's transfer of unprofitable Telecommunications Services and Classified ICT operations to Telekom Deutschland (Deutsche Telekomwatch, #94 and passim).
Then the coronavirus pandemic arrived in March 2020 and had an immediate impact on T-Sys's business because of the effect on its corporate customers.
In Q2, order entry slid 24%, with DT blaming delays in current projects and the postponement of deal closures, especially in the areas of traditional IT and digital solutions. Revenue fell 3.4%, to €1.6bn (including a 10.8% drop in international sales), while adjusted earnings before interest, taxation, depreciation, and amortisation after leases (EBITDA AL) decreased 23%, to €98m.
There was no specific update on the division's cash flow objective, and while DT does not break out official cash flow figures for T-Sys, the business's EBIT minus cash capital expenditure (capex) came in at -€78m across H1, despite reining in of spend.
Deutsche Telekom, Systems Solutions financial summary (as reported), Q2 FY20
Q2 FY19
Q2 FY20
Change
Source: DT.

Total revenue

€1,673m

€1,616m

-3.4%

EBITDA

€29m

€67m

131.0%

EBITDA margin

1.7%

4.1%

2.4pp

Depreciation, amortisation, impairment

-€155m

-€121m

Operating profit

-€126m

-€54m

57.1%

Cash capex (reported)

€73m

€66m

-9.6%