Transferred from Europe segment, new CEO is being asked to bridge multiple, competing business objectives at Telekom Deutschland, as Group takes a fresh look at how to move its European-based businesses forward.
Höttges' comments suggest efficient fibre rollout remains a puzzle the operator has yet to get to the bottom of.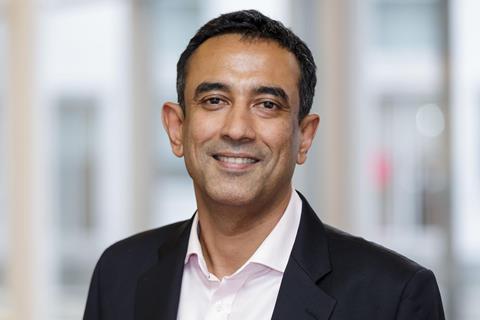 Group Chief Executive (CEO) Timotheus Höttges reasserted his belief that current Europe CEO Srini Gopalan is the right man to take home-market business Telekom Deutschland (TDE) forward, following his appointment to replace Dirk Wössner at the NatCo's helm in November 2020.
Having already pointed to Gopalan's "down-to-earth" personality, 'international' perspective, technology-savviness, and strategic expertise when announcing the switch in June 2020 (Deutsche Telekomwatch, #95), Höttges added a few further off-the-cuff thoughts in one of his more revealing monologues during DT's results presentation for the quarter to 30 June 2020 (Q2 FY20).
He drew particular attention to Gopalan's achievement of (finally) reviving earnings growth in DT's challenged Europe segment in the last two FYs, credited to upping of commercial aggression within competition-weary NatCos while bedding in digital-infused efficiency measures at the same time (Deutsche Telekomwatch, #74, #95 and passim).
This ability to perform a delicate balancing act evidently struck a chord with Höttges and DT's Supervisory Board when they were discussing options for the TDE vacancy — with the Group having long complained about how it is constantly being pulled in different directions by its various domestic stakeholders, and not just in terms of the conflicting top line and bottom line ambitions successfully addressed by Gopalan in Europe.
The Group CEO indicated confidence in Gopalan to find a similar sweet-spot at TDE, highlighting his "proven track record of combining a growth mindset with efficiency, which he [has] shown in the past, not only from his Indian history at Bharti but as well from what he has shown in the European landscape".
You think the job you have now is complicated?
While Gopalan's time at the Europe segment will have provided a decent warm‑up for the TDE job, the intensity of his new role will be at another level entirely. It puts him right in the centre of the DT spotlight, with unions, government, shareholders, regulators, competitors, and industry and consumer pressure groups all looking to influence the NatCo's decision-making in one way or another.
TDE produces nearly twice as much revenue as the Europe division (€10.9bn to €5.7bn during H1 FY20) and its management is always at the centre of the Group's strategic thinking — especially with the prolonged distraction of the USA's Sprint–T‑Mobile US merger negotiations and approval process now out of the way, and management's attention turning to European-centred issues.
The German business is mandated, during DT's current strategic cycle (ending in FY21), to deliver a Grand Slam of growth across revenue (1%‑plus), core earnings (2%–2.5%), and cash contribution (4%–5%), as well as pushing through a multitude of commercial and operational ambitions, including ramp‑up of fibre-to-the-premises (FTTP) rollout, indirect cost reduction, business-to-business revenue growth, and expanded traction for converged services (Deutsche Telekomwatch, #74).
Further, unlike Europe, which was declining as a business for DT when Gopalan was appointed in January 2017, giving him something of an open goal (Deutsche Telekomwatch, #54), TDE has been performing strongly since a wobble over commercial trends during FY19. This was reflected in the Q2 results, with TDE increasing revenue by 1.1% and core earnings by 3%, despite the COVID‑19 crisis, and Group leadership continuing to talk up the NatCo's revived commercial performance in its key broadband battleground.
Broadband net additions grew to 87,000 in the quarter, helped by the reduced churn telcos have seen amid movement restrictions, and a fightback by TDE against Vodafone Germany and other cablecos. Höttges again used the broadband figures to deliver a 'told you so' on TDE's decision to invest in vectoring and super-vectoring, rather than shooting straight to full-fibre — noting that the latter option would have left many customers on low-bandwidth services during the crisis.
 
Q2 FY19
Q2 FY20
Deutsche Telekom, Germany area financial summary (as reported), Q2 FY20
Source: DT.
Total revenue

€5,388m

€5,446m

EBITDA

€2,036m

€2,106m

EBITDA margin

37.8%

38.7%

Depreciation, amortisation, impairment

-€1,144m

-€1,082m

Operating profit

€892m

€1,024m

Cash capex

€1,069m

€898m
Disrupt, carefully
A further aspect of the daunting, multi-layered challenge that faces Gopalan is that the TDE job will come with a competing, change–consistency brief — requiring him not only to avoid a loss of momentum in initiatives begun under Wössner, or earlier, but also to introduce his own ideas.
While Höttges highlighted that Gopalan is "always challenging the status quo", he noted TDE was performing strongly and that the "good things should not be questioned".
Customer experience initiatives and 5G rollout progress appeared to be the things the Group CEO least wanted messed around with. "We have made a huge step going forward on the 5G side and the mobile services side. We are leading here the pack significantly", said Höttges.
Change agenda: B2B, fibre, and digital
Where Gopalan appears to have licence to do his thing is in the B2B space — where TDE is clearly entering a new phase of expansion with the recent takeover of T‑Systems' telecoms businesses and Deutsche Telekom Global Carrier (Deutsche Telekomwatch, #94 and #96). This underlines how this revamp brings in a major new opportunity for players in the DT partner ecosystem.
Fibre rollout was also included by Höttges as an area where Gopalan is expected to make changes. This was a little surprising, given the Group has long been gestating its full‑fibre expansion platform in Germany, with a strong focus on innovation, new production techniques, and partnerships to reduce costs (Deutsche Telekomwatch, #95 and passim).
Clearly, Höttges sees scope to refine approaches in this space further, and his comment appears to tie in with fibre rollout cost figures provided recently by DT Chief Financial Officer Christian Illek, which suggested that TDE still has some way to go to bring expenses down (Deutsche Telekomwatch, #92).
There was also a hint in Höttges' discourse that DT and TDE could already be looking at ways to power a faster rate of FTTP deployment, beyond the two million households passed-per-annum run-rate it is seeking to get to before the end of FY21.
Relatedly, but more broadly, TDE is being mandated to "save for fibre" through efficiency measures, and the area of digital transformation will evidently be an area where Gopalan will be expected to make a mark.
The NatCo's current brief is to reduce its net indirect operating expenditure base by €750m in the ongoing FY17–FY21 cycle, and Gopalan will no doubt be asked soon for input into how cost-cutting can be expanded from FY22 onwards.


Richard Agnew is Group Editor at TelcoTitans and Market Mettle.