TMPL signs up to proposed 'Polskie 5G' project for the 700MHz band.
UKE starts auction process for 3.6GHz frequencies.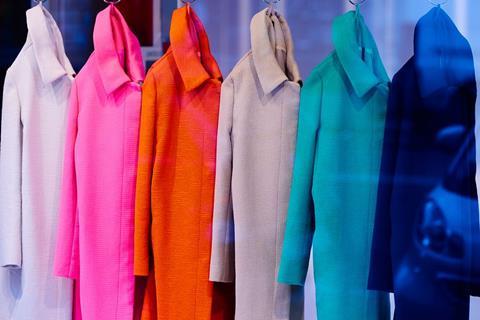 T‑Mobile Poland (TMPL) looked to be moving closer to securing 5G‑enabling spectrum, although the country is considering different strategies for the 700MHz and 3.6GHz spectrum bands.
3.6GHz: we've started so we'll finish
In early‑March 2020, Urząd Komunikacji Elektronicznej (Office of Electronic Communications/UKE) kicked off the auction of frequencies in the 3.4GHz–3.8GHz ('3.6GHz') band. UKE is offering four, 15‑year licences covering 80MHz apiece, at a reserve price of PLN 450m (€98.6m).
Later in March 2020, UKE said the spread of COVID‑19 in Poland would not lead to a delay in the auction timetable (despite sales and other regulatory processes being delayed elsewhere in Europe and other regions). As things stand, bids must be submitted by 3pm on 23 April 2020. A trial auction will then take place "no earlier" than 15 May 2020.
Winners of the 3.6GHz licences will be required to equip at least 700 base stations with the allocated frequencies by 31 December 2025. "By fulfilling these commitments, at least 2,800 base stations will be launched in Poland", UKE said.
Although it has not brought 5G services live, TMPL has flagged progress with its 5G network construction, reporting that 1,600 base stations in five cities — Katowice, Kraków, Łódź, Warsaw, and Wrocław — will be upgraded with the new technology in the first six months of 2020, covering six million people. Andreas Maierhofer, Chief Executive (CEO) of TMPL, said 800 5G base stations are already available in Warsaw.
700MHz: coverage frustrations morph into low‑band shared network plan
Poland is considering a somewhat different approach to the deployment of 5G in the 700MHz band. Here, it seems that the government is taking control, with plans to establish a single wholesale operator under the Polskie 5G banner, ostensibly to square 5G rollout ambitions with the costs of building out infrastructure.
In October 2019, state‑run operator Exatel and infrastructure investment fund Polski Fundusz Rozwoju (PFR) signed a memorandum on the joint project with TMPL, as well as Orange Poland and Polkomtel. P4 (Play) was also expected to sign up to the accord.
Pawel Borys, CEO of PFR, said on Twitter that the "aim of the joint project is to ensure nationwide availability of 5G services in selected bands, technology security, and low service prices, thanks to synergies of common infrastructure". Nikodem Bończa Tomaszewski, CEO of Exatel, suggested that the formation of Polskie 5G "could be a lesson for other countries" in how to build "cyber‑sovereignty" without closing the doors to the private sector and foreign companies. It is not clear which vendors will work on the project.
As things stand, the various parties have declared their willingness to cooperate in analysing the concept of establishing a single wholesale 5G network operator in the 700MHz band. A series of working groups are now taking place. Szymon Ruman, Head of Sales at Exatel, said on Twitter that Polskie 5G was presented during an online session at a digital‑only event of the European Cybersecurity Forum on 24 March 2020.