Group prevaricates about throwing its lot in with Vantage Towers Greece, the new JV between Vodafone Greece and Wind Hellas.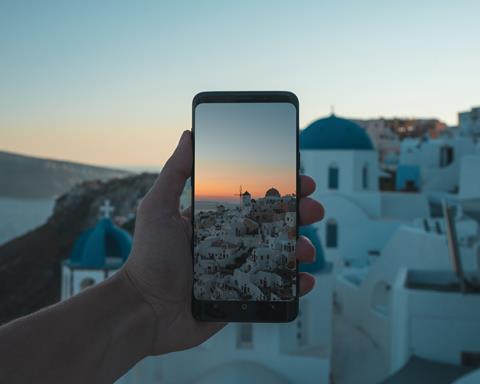 It was difficult to decipher the intentions of OTE, from the company's Q2 earnings conference call, towards the emergence of a competitive infrastructure threat in the form of Vantage Towers Greece.
Charalampos Mazarakis, OTE's Chief Financial Officer, gave nothing away when one analyst asked on the conference call if OTE would consider being a tenant of the new joint venture (JV) — and, more broadly, sought his opinion on how the tower business market might "evolve" in Greece.
Some tower JVs do well, reflected Mazarakis, and some not so well. "It's not a prerequisite to perform well to have done a deal at the tower level", he said (via CQ FD Disclosure). "Whether we join or not… this question cannot be answered now", he added.
Established in principle on 24 July 2020, although still waiting regulatory approval, Vantage Towers Greece is a new 'passive' tower JV between Vodafone Greece and Wind Hellas. Its portfolio, should it get the go‑ahead, will comprise 5,200 macro towers (the largest in Greece) — 2,800 from Vodafone and 2,400 from Wind. Vantage Towers Greece does not include the assets of Victus Networks, another infrastructure venture between Vodafone Greece and Wind Hellas. Victus was formed in 2014 and manages 2G and 3G sites (Vodafonewatch, #122 and passim). If approved, the new JV will mark another step in a long effort to meld parts of the two Greek operators' businesses, after being knocked back in a bid to fully merge back in 2010–2011, during the European debt crisis. The operators also have a fibre sharing arrangement and are co‑shareholders in broadband and TV player Forthnet (Vodafonewatch, #122 and passim).
Vantage point
The creation of Vantage Towers Greece came via an agreement between Vodafone and Crystal Almond, the controlling shareholder of Wind Hellas.
It was unveiled alongside Vodafone's recent announcement that it was branding its new European TowerCo as Vantage Towers, which is pooling together most of its regional passive infrastructure assets in preparation for an initial public offering, still slated for "early‑2021".
Vodafone, via Vantage Towers, will own 62% of Vantage Towers Greece, after making an agreed payment of €25m (£22.5m) to Crystal Almond. The latter will own 38%.
Crystal Almond has granted Vantage Towers a call option, until 31 December 2021, to acquire the remaining 38% of Vantage Towers Greece for €288m in cash (with the price increasing by 5% if the call option has not been exercised by 1 July 2021). Crystal Almond further agreed that, upon an IPO of Vantage Towers, it will acquire €100m of shares at the IPO price.

Ken has been writing about developments in the fixed and mobile markets for over twenty years. He has been a contributor to TelcoTitans since 2015.