Greek group refuses to back down amid three-week strike action.
Labour union accuses OTE of exploiting its workers.
OTE Group strikes back with lawsuit.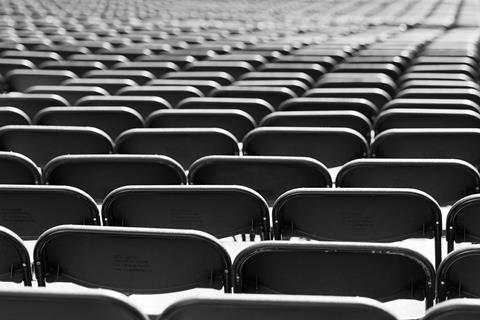 OTE Group employees conducted a three‑week strike as strained relations between workers and the Greek operator came to a head, but were greeted with the threat of a lawsuit. OME‑OTE, the labour federation leading the strike action, claimed that calls to improve workers' conditions went unheard, perpetuating an environment of "exploitation, fear, and pressure" for OTE employees. The action aims to encourage the signing of a three‑year labour agreement, protecting OTE Group jobs.
OME-OTE had previously warned that it would take action against the Group, urging workers to ensure "no service and no building be left open". A dialogue was opened in July 2019 when OME‑OTE invited the Group to discuss terms, but the union has claimed the ensuing meetings ended in December 2019 with "non‑negotiations". OTE management subsequently argued that the three‑week strike action was illegal and abusive, particularly because of its length and timing, as it coincided with the busy festive period.
Later, in mid-January 2020, OTE said it had restarted talks with OME-OTE that it called a "breach in the climate of trust". In the latest discussions, the union is said to be demanding a three-year collective labour agreement with layoff protection for employees, as well as other concessions.
Fair-weather strikers
The strike was initially tabled to cover all working days from 21 December 2019 through to 12 January 2020, but the union encouraged certain members to return to work to provide necessary support to citizens in areas affected by extreme weather.
OME‑OTE claimed that protests held at the Greek Ministry of Labour and the OTE offices saw a good turnout "in spite of the administration's lies and pressure", but it was said that the threat of legal action against strikers dampened spirits on the picket line.
The strike action began when OTE did not refill security positions after it dismissed eight employees. Undeterred by the labour unions, another six were dismissed on 31 December 2019 in what OME‑OTE has described as the "darkest page in the history of the Group". There were several arrests on the picket line in Thessaloniki as strikes continued into 7 January, which prompted workers from other trade unions to join the struggle.
OTE strikes back with legal action
OTE executives were unable to break the strike, arguing that the demands of the union were not viable, and that the strike itself was an "undemocratic phenomenon" that "blocked workers getting to work".
Although the action has been largely non‑violent, OTE said its increasingly anti‑social nature is grounds for stoppage. This was exacerbated by anarchist splinter group Rouvikonas targeting the home of OTE Chief Executive Michael Tsamaz on 7 January 2020.