New telecom law gives consumers the right to reduce monthly bills.
Mobile operators and ISPs scrutinised for service performance.
Regulator finds 20,000 customers eligible fixed internet discounts.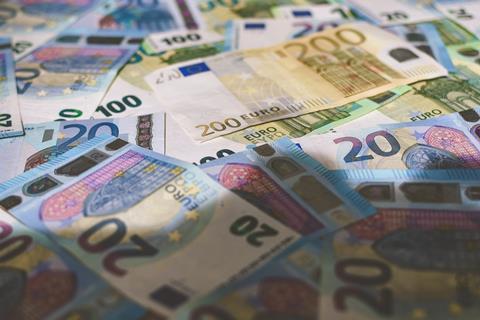 Operators in Germany will be required to reduce contract fees for customers who experience consistently poor mobile internet service following new rules proposed by telecom regulator Bundesnetzagentur (Federal Network Agency/BNetzA).
BNetzA launched a consultation on the proposed measures to comply with Germany's recently reformed Telecommunications Act, which was ratified in December 2021. It gives consumers the legal right to reduce or end monthly payments if their internet performance is inferior to that promised in their service contracts.
Customers are eligible for monthly discounts if they can prove that their broadband speed significantly deviates from the contracted terms on a regular basis. The regulator decides whether they have a valid case for a reduction.
There are already rules and criteria in place for consumers seeking fixed-line internet service discounts, which were introduced in tandem with the new Telecommunications Act. BNetzA provides an app that helps consumers determine whether they are eligible for reduced fees.
According to a BNetzA spokesperson, customers have "determined a right to reduce their payments in over 20,000 cases" for fixed services.
In the case of mobile internet services, proving slow performance will be more complex because service quality varies depending on where customers are located. The regulator has proposed three service deviation thresholds to determine if discounts are warranted: 75% for urban areas, 85% for semi-urban areas, and 90% for rural areas.
The size of the discount depends on how bad the broadband is. Customers can "reduce their payments to the extent of the reduced performance", according to the BNetzA spokesperson. The amount of time if takes for the lower rates to take effect then depends on the service provider.
However, customers have to go to considerable lengths to prove broadband speeds do not meet contractually agreed levels. The determination for mobile internet access will be based on 30 different measurements, which is the same for fixed-line services. For mobile services, customers will have to conduct six tests per day over five days.
Industry stakeholders have until 30 September to respond to BNetzA's proposals.
Protecting consumers
Germany's Telecommunications Act is packed with new consumer protection measures that will keep pressure on operators to up their service game. In addition to the ability to reduce fees for poor service, consumers can receive compensation if faults are not repaired within two days. They are also entitled to up to €10 per day if their number is not ported over within one day when changing service providers or moving house.
One of the changes that has demonstrably impacted operators is the right to terminate contracts that have been automatically renewed with just one month's notice. The new telecom law was often invoked by operators as a contributing factor in the context of customer losses and churn rates during earnings season earlier this year, and some conveyed expectations that customer movements would return to normal in the latter part of this year.
In its Annual Report for 2021, Deutsche Telekom noted that the new consumer protection laws were among the Telecommunications Act's most significant changes (Deutsche Telekomwatch, #114). Ferri Abolhassan, Managing Director for Sales & Service at Telekom Deutschland, said in an interview with RedaktionsNetzwerk Deutschland in May 2022 that the operator is "seeing changes since the new rules came into effect. However, we are among the winners". He claimed TDE benefits from the new policy because "we get more customers than we lose, and our competitors will confirm this".
In June 2022, BNetzA also set minimum requirements for telecoms services as established in the new German law. The requirements specify minimum download speeds of 10Mbps — expected to rise to 15Mbps from mid‑2023, in line with new legislation — with upload rates of at least 1.7Mbps and latency of no more than 150 milliseconds. The requirements will be reassessed by BNetzA every year (Deutsche Telekomwatch, #116).