T-Sys' partner and portfolio shake-up reaches enterprise networking.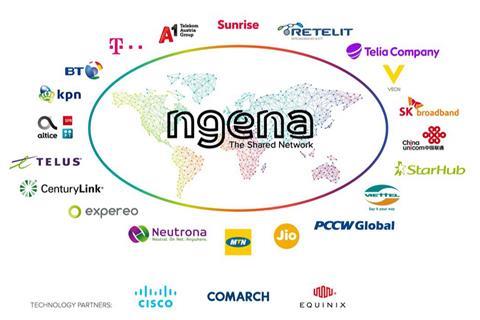 It emerged that T-Systems (T-Sys) was winding back a partnership with the Deutsche Telekom (DT)-backed Next Generation Enterprise Network Alliance (ngena), announced in late-2017.
The unit's Smart SD-WAN offering, based on ngena's shared software-defined wide area network (SD-WAN) platform, had been disappearing from T-Sys websites in recent weeks, and T-Sys Chief Executive Adel Al-Saleh confirmed to Reuters that it is to "phase out the engagement", having "decided to do something different". An announcement of that new plan will be made during summer 2019, he added.
ngena declined to comment, and no further detail on the reasons for the breakup emerged. One take, though, could be that T-Sys wants more direct 'ownership' of SD-WAN, and could have a more hands-on offering up its sleeve, to derive greater value.
A link could also hypothetically be drawn with T-Sys' recent hiring of Group executive Axel Clauberg to fill a new role as Vice-President (VP) of Strategic Portfolio Management & Chief Technology Officer of Telecommunication Services (Deutsche Telekomwatch, #81). Clauberg is noticeably network cloud-focused, as the previous VP of IP End to End & Infrastructure Cloud at DT, and current Chairman of the Telecom Infra Project (the Facebook-led open source engineering initiative of which DT is a member). Perhaps also notable is that DT has a minority interest in SD-WAN-based enterprise communications player Aryaka, but has yet to publicly flag any work with the provider to target customers (Deutsche Telekomwatch, #60).
The move also fits with more general tidying-up taking place within T-Sys's portfolio and broader organisation. Shortly after agreeing to market Smart SD-WAN in 2017, T-Sys indicated that it was working to refresh its near-20-year-old, MPLS-based IntraSelect enterprise networking platform to build in SD-WAN-associated features around flexibility, agility, and efficiency (Deutsche Telekomwatch, #67 and #71). The plan then was to position both Smart SD-WAN and IntraSelect in T-Sys's communications service suite for enterprises, but it has evidently decided to move in a different direction.