High hopes that prototype water‑metering module, preinstalled with oneM2M software, is important step towards greater IoT interoperability.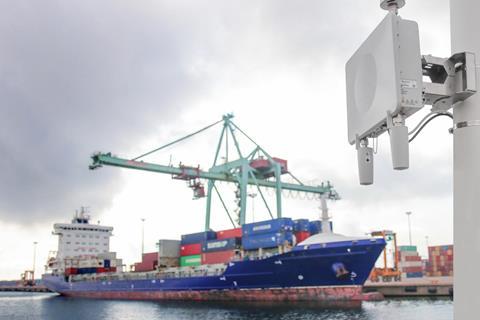 As part of Group efforts to broaden its Internet of Things (IoT) ecosystem and spur innovation, Telekom Deutschland (TDE) and T‑Mobile Austria (TMAT) demonstrated one of the first IoT module prototypes using software developed by global standards initiative oneM2M.
A distinguishing feature of the module is that the data it generates can be used by any other oneM2M application and work across different IoT providers, so long as they are oneM2M-compliant. It features an MDM9206 LTE modem from Qualcomm Technologies capable of supporting both oneM2M's specifications and Narrowband IoT connectivity. US startup Chordant, which specialises in IoT solutions for smart‑cities, was also involved in developing the product.
oneM2M focuses on the creation of open and standard application programming interfaces (API) and middleware to combat IoT 'silos' and market fragmentation. Backed by a wide range of regional standards bodies, the initiative aims to make it easier for application developers to play to their strengths, rather than expending time and effort adapting their software to suit different underlying networks and devices (see below).
At a Group level, DT is strongly represented in oneM2M. Roland Hechwartner, Head of Service Domain Standardisation within DT's Standardisation and Intellectual Property Rights Management department, has been Vice‑Chairman of the oneM2M Technical Plenary since 2014 (Deutsche Telekomwatch, #59).
"In today's world, parking lots or streetlights in smart‑cities equipped with IoT sensors are bound to closed vertical systems of hardware and software components from individual providers. In contrast, oneM2M aims to achieve independence by creating a standard for all manufacturers, developers, and providers so they can create interoperable solutions as part of an ecosystem. This enables an open and flourishing IoT market."

— Felix Wunderer, Head of Product & Portfolio Management, TDE.

"The industry urgently needs a standard such as oneM2M for IoT interfaces and applications. This is the only way to develop a diverse, innovative market for IoT products similar to the Android or iOS applications we are familiar with."

— Maria Zesch, Chief Commercial Officer of Business and Digitalisation, TMAT.
OneM2M primer
Machine-to-machine (M2M) communications deployments are typically rolled out on a 'silo' or 'vertical' basis. One device is linked to one application, and often restricted to one connectivity method. The challenge is to establish an M2M connection, manage the device, then maintain appropriate data flows. Given there are lots of use-cases possible with IoT and M2M, to implement each one in this way is expensive and time consuming. System integration needs to be redone over and over, for every new IoT and M2M implementation.
Aside from cost inefficiencies and a lack of scalability, another huge drawback of vertical deployments is the threat to innovation. If sensor data is limited to one application, this line of thinking goes that it is less likely to pique the interest of app developers. It is also much better if developers can build apps without having to worry about different connectivity requirements and device management. Instead, they can focus on app logic and not have to repeat development efforts for every IoT platform.
The oneM2M 'common services layer' (CSL) — the core of the oneM2M platform — is, therefore, 'agnostic' to different types of connectivity. Acting as a sort of 'glue' between disparate IoT platforms, the CSL is designed to automatically select the most appropriate connectivity type available to best suit an app's particular performance requirements.
Big IoT thinking
DT is not relying solely on oneM2M for IoT ecosystem‑building.
In February 2019, and perhaps with a touch of hyperbole, it presented what it called the "first global IoT ecosystem" — a grouping of IoT technology and services specialists that will work with the Group on client projects (Deutsche Telekomwatch, #81).
The "strong network of globally recognised IoT players" — which features more than 30 partners — cuts across IoT battery, chipset, device, and module sellers, as well as consultancy, platform, and service providers.
While clearly tied in with the Group's "Big IoT" strategy, the collective does not include key strategic partners that have worked with T‑Systems' IoT unit on major (and often multinational) enterprise projects, such as Microsoft, Roambee, and SAP (Deutsche Telekomwatch, #71 and #74).
Instead, the "ecosystem" appears directed at lower level corporate segments, such as the "mid‑market" layer where NatCos are seeking to generate enterprise ICT growth (Deutsche Telekomwatch, #74 and passim).
DT did not release any details on how the group will be run — including any commercial or financial terms that underpin its relationships. Nor did it go into any detail on its future ambitions. It is therefore not clear how it differs from numerous other operator IoT ecosystems, such as arch‑rival Vodafone's IoT Partner Network (which numbered 95 members as of February 2019).
DT itself has made multiple IoT ecosystem and developer network plays in the past, and has indicated that it is open to accepting additional mobile network operators and suppliers to support the network.
Category
Partners
DT's "global IoT ecosystem"
Source: Deutsche Telekom.
IoT chipset vendors

Altair Semiconductor

HiSilicon

MediaTek

Samsung Electronics

Sequans

IoT module original equipment manufacturers

Advantech

Fibocom

Foxconn

Gemalto

Lierda

Murata

Neoway

Quectel

Ruijie Networks

Sierra Wireless

SIMCom

Telit

Teltonika

u‑blox

IoT device suppliers

CompoTEK

DIGI International

LUPUS-Electronics

Nedap Mobility Solutions

Battery manufacturer

Saft

Sercomm

Tekmodul

IoT platform with oneM2M service layer

Chordant

IoT consultancy, acceleration, and prototyping

Detecon

hub:raum

ORBIT IT‑Solutions

IoT service provider

Veolia