Further staff cuts at US operator focus on network engineers and technical positions.
Sprint network decommissioning project "substantially complete", enabling enhanced synergies and cost efficiencies.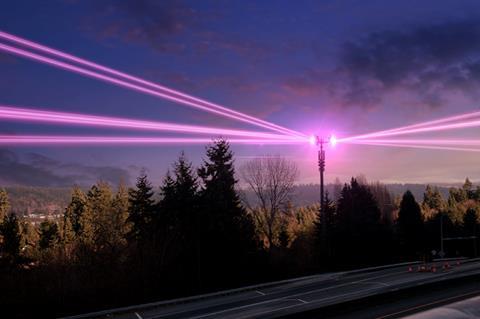 T-Mobile US's post-merger integration programme is said to be witnessing another wave of layoffs, this time in networking and engineering posts, as the operator targets increased cost savings from the Sprint deal.
Posts on blogs and forums regarding reported staff cuts at the operator have spiked in recent weeks, following a similar mass cull in July 2022.
Staggered approach
It is not clear whether the layoffs are part of a planned slimming of the workforce as merger synergies are extracted, or whether the rocky macro picture has prompted the move. If the former, it would appear to go against assurances made by the operator during the merger proposal process. T-Mobile said the deal would "create new jobs from day one" (Deutsche Telekomwatch, #92).
When the July layoffs were confirmed, the operator told TelcoTitans that it was part of "ongoing course-of-business organisational shifts". The same rhetoric was employed by spokespeople again in this instance.
As reported by Fierce Wireless, large US businesses are required to issue a notice of large-scale layoffs on the Worker Adjustment and Retraining Notification (WARN) database. No such filing has been made by T-Mobile, and it appears that fewer than 500 employees were sent home. Fierce Wireless, however, added the caveat that companies can avoid a WARN notice by staggering layoffs over a period of several weeks and months — as T-Mobile appears to have done.
Network synergies
While the July spike focused on administrative and management roles, this August wave appears to have impacted staff in engineering, network, and technical positions. It coincides with comments from T-Mobile management about a faster-than-anticipated network integration process.
In its latest Annual Report, published in early-2022, T-Mobile noted plans to realise cost efficiencies "by eliminating redundancies within our combined network", albeit without offering a firm timeframe.
In its report for the quarter to 30 June 2022 (Q2 FY22), the operator increased its top-end merger synergies guidance for FY22 from $5.4bn (£4.7bn/€5.4bn) to $5.6bn, citing "substantially complete decommissioning" of the Sprint legacy network.
Two-thirds of the operator's 35,000 targeted network sites were decommissioned by the end of Q2, with plans to complete the process by the end of Q3.
T‑Mobile's post‑Sprint takeover synergies guidance
Synergies extracted, FY21
Initial outlook, FY22 *
Revised outlook, FY22 **
Notes: * As outlined at the end of FY21. ** After revisions at the end of Q2.

Source: T-Mobile US.

"Selling, general, and administrative" expense reductions

$1.8bn

$2.2bn−$2.35bn

$2.3bn−$2.4bn

Network synergies and cost of service expense cuts

$900m

$1.5bn−$1.65bn

$1.8bn−$1.9bn

Network synergies for "avoided site builds".

$1bn

$1.3bn

$1.3bn

Total

$3.8bn

$5.2bn−$5.4bn

$5.4bn−$5.6bn
Newcomers welcome
A T-Mobile US spokesperson said the operator is continuing to hire "top talent", despite efforts to "evolve our structure". T-Mobile currently has about 3,200 vacancies listed. More than two-thirds of these posts are part-time positions.
The spokesperson added that of the impacted employees, "many of them will be offered different positions". TelcoTitans did not receive a response to a request for more information.
Before the Sprint merger, T-Mobile counted 53,000 staff (end-2019) and Sprint had 28,500 (end-March 2019), giving a total of more than 80,000 employees. After the Sprint buyout, completed in April 2020, total headcount hit 75,000 full- and part-time employees (at December 2020). T-Mobile indicated its workforce numbers remained at that level at the end of 2021.
The Communications Workers of America (CWA) union issued repeated warnings during the merger process about the potential for jobs to be lost during consolidation and integration. The CWA updated its analysis of the impact of the T-Mobile−Sprint merger in April 2022. It found that the operator had closed 32% of its corporate-operated stores, 13% of third-party stores, and 18% of Metro by T-Mobile outlets. Rivals, meanwhile, cut 7% of stores, according to the CWA review. CWA Researcher Nell Geiser, speaking of the union's call for a policy overhaul, said the "merger between T-Mobile and Sprint is a prime example of why revisions to these guidelines are so critical".