Quiet period masks whether American NatCo is bidding aggressively.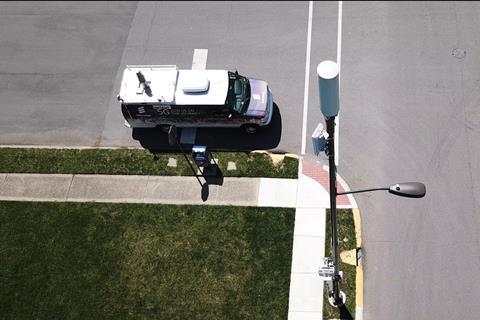 Bidding resumed in the Federal Communications Commission's (FCC) high‑band Auction 103 sale, giving T‑Mobile US (TMUS) the opportunity to broaden its portfolio of millimetre wave (mmWave) spectrum.
The sell‑off, focused on the 37GHz, 39GHz, and 47GHz frequency bands, re‑started on 10 January 2020 after a suspension for the Christmas break, when total bids had neared $6bn (€5.4bn). This is already well beyond the bidding levels reached in the preceding Auction 101 (28GHz) and Auction 102 (24GHz) processes, completed in 2019 (Deutsche Telekomwatch, #84).
TMUS was among the top bidders across Auction 101 and Auction 102 (but particularly the latter), shelling out $39.3m and $803.2m, respectively. However, Auction 103's associated quiet period means its level of ambition in the latest sale remains unclear.
Building from the ground up
The auction comes with TMUS continuing to focus on ways to acquire resource to build out its currently low‑band (600MHz)-centred 5G network — most notably through its intended takeover of Sprint and its large holding of 2.5GHz rights. Neville Ray, President of Technology at TMUS, underlined the NatCo's eagerness for additional resource by telling Citi's January 2020 Global TMT West Conference that 5G's "heavyweight capacity layer is going to be in mid‑band".
Looking at other mid‑band opportunities, Ray indicated that the FCC was looking to move forward with a public auction of C‑Band (3.7GHz–3.9GHz) rights at the "tail end of 2020". How best to allocate C‑Band for terrestrial 5G has seen TMUS at loggerheads with the satellite TV industry (Deutsche Telekomwatch, #88). Ray expressed confidence that mobile operators will get their hands on C‑Band airwaves between 2021 and 2023, however.
Ray was less positive regarding another coming mid‑band auction, of Citizens Broadband Radio Services (3.5GHz) licences. He noted it will provide only "marginal opportunities".