Austrian NatCo secures two‑thirds of 700MHz spectrum.
Obliged to cover 615 underserved communities.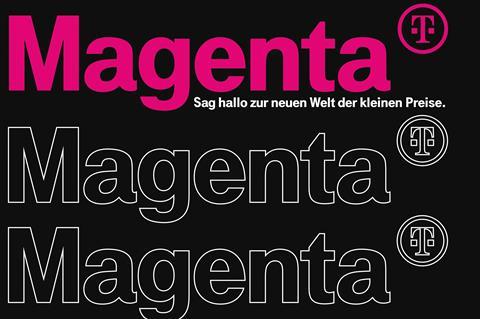 Magenta Telekom (MT AT) made the greatest outlay for airwave access in Austria's second auction of 5G‑enabling spectrum, while also committing to covering 615 underserved communities by 2027.
The Austrian NatCo paid €86.7m for 2×20MHz of 700MHz spectrum, 30MHz in the 1500MHz band, and 2×15MHz in the 2100MHz range. It acquired two‑thirds of the available 700MHz frequencies, and said it had taken advantage of an opportunity presented by the regulator to assume extra coverage obligations in exchange for a price discounts on bids.
Rundfunk und Telekom Regulierungs (Regulatory Authority for Broadcasting and Telecommunications/RTR) noted that MT AT's 30MHz of 1500MHz spectrum includes a 10MHz block called "B01", whose use is said to be "considerably restricted".
MT AT previously paid €56.9m for contiguous 110MHz tranches in the country's March 2019 auction of 3.4GHz–3.8GHz licences (Deutsche Telekomwatch, #81).
The NatCo is now obliged to provide coverage in 615 underserved 'cadastral communities', out of a total of 1,702. It said network buildout in these areas would be completed by 2023–2025.
RTR originally linked 700MHz licences with the obligation to cover 900 cadastral communities. However, RTR decided this was not enough, and came up with a bonus system to incentivise operators to assume more coverage obligations.
In this way, it secured commitments to cover a further 802 areas. The regulator said mobile broadband will be rolled out to the 1,702 communities, which account for 80% of Austria's 2,100 poorly served areas, by 2027.
RTR completed the second 5G auction on 11 September 2020, which represents a considerable delay from the original schedule of April 2020. As in other European countries, the auction was postponed in response to government measures to slow the spread of COVID‑19. The auction raised total proceeds of almost €202m. A1 Telekom Austria shelled out the second‑highest amount, spending more than €65.6m for 1500MHz and 1200MHz licences. Three Austria paid €49.6m for licences in all three bands.
Keeping on rolling out
MT AT became Deutsche Telekom's first mover on 5G when it launched services in late‑March 2019 (Deutsche Telekomwatch, #82). The NatCo said it had activated 5G at 600 sites by the beginning of July 2020. Its aim is to cover almost 40% of Austrian households by the end of the year, with 5G operational at 1,200 sites.
Andreas Bierwirth, Chief Executive of MT AT, recently complained that 5G rollout in Austria is being stalled by high rental costs for mobile masts. He pressed for more support from government and public organisations to ensure that Austria does not fall behind other European countries on 5G (Deutsche Telekomwatch, #96).
RTR said it had taken measures to ensure the framework conditions for network expansion are as investment-friendly as possible. For example, licence terms have been set at 24 years, and both active and passive network sharing are permitted. Spectrum sharing is also allowed, although under certain conditions. Moreover, the regulator said it is promoting cooperation between mobile operators and road and rail operators to ensure better network coverage along transport routes.
700MHz
1500MHz
2100MHz
Cadastral communities
Total outlay
Newly acquired 5G spectrum in Austria and coverage obligations
Source: RTR.
Magenta Telekom

2×20MHz

20MHz

2×15MHz

615

€86.7m

A1 Telekom Austria

–

30MHz

2×25MHz

349

€65.6m

Three Austria

2×10MHz

30MHz

2×20MHz

738

€49.6m