Outspoken ex-CEO of T-Mobile US says he "can't stand by".
Tweets that somebody needs to "help real Americans find change".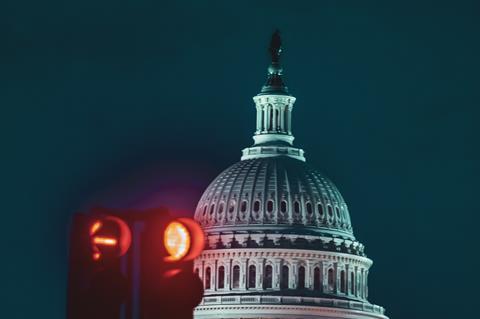 After watching supporters of President Donald Trump charge Capitol Hill, protesting that the presidential election was 'stolen' from them, John Legere — the colourful ex-Chief Executive (CEO) of T‑Mobile US and purported Republican — took to Twitter.
"For the first time in my life I am actually considering the possibility of running for office. It's clear somebody needs to help real Americans find change. I'm not sure I'm capable, but I can't stand by simply watching this craziness."

— Legere
There were mixed responses. One wryly asked if America really needed another rich ex‑CEO right now as its Commander‑in‑Chief, while others speculated — somewhat predictably — what Un‑Carrier‑type politics might look like.
You can't be serious (can you?)
How serious Legere might be is hard to gauge, but he has never been a big fan of rabble‑rousing Trump.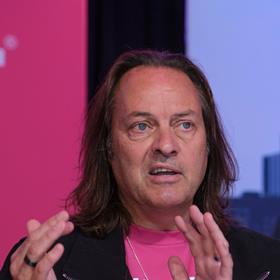 True, Legere spent lavishly a couple of years back while staying in the Trump International Hotel in Washington D.C. with fellow T‑Mobile US executives, including his successor Mike Sievert — the bill was reportedly a whopping $195,000 (€159,000) — but that was when the Un‑Carrier was lobbying Washington to get approval for the Sprint merger.
Legere was roundly criticised at the time by Democrats for trying to curry favour with the Trump administration, but that was probably water off the back of a thick‑skinned CEO, who maintained that he was a regular patron of Trump's hotels.
What Legere omitted to mention was that he had a fallout with Trump before he was elected president. When staying at one of Trump's hotels, Legere apparently could not get to sleep because of a racket going on outside. He complained in a Tweet that the hotel refused his request to change rooms.
Trump Tweeted back that T‑Mobile's service was "terrible" and that he did not want it in his buildings. Legere promptly packed his bags and checked out.
Saying "I am actually considering the possibility of running for office", after watching the riotous events on Capitol Hill, sounds just as impulsive.

Ken has been writing about developments in the fixed and mobile markets for over twenty years. He has been a contributor to TelcoTitans since 2015.