Streamlining of low-margin business lines continues.
Focus of deal is on services support, as opposed to total outsourcing arrangement envisaged in blocked 2019 buyout.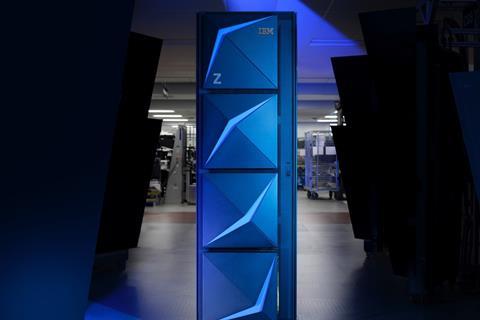 T‑Systems (T‑Sys) has succeeded in refashioning its legacy mainframe services business at the second attempt, after forming a services partnership with IBM.
The division — which was prevented from offloading the unit to IBM in 2019 (Deutsche Telekomwatch, #79 and #84) — has "signed a service contract for mainframes" with the US IT giant, a spokesperson told Deutsche Telekomwatch.
While the original transaction would have outsourced all T‑Sys' mainframe assets to IBM, the spokesperson said the reworked deal was "about pure services". "Computer infrastructure and personnel are not affected — they remain with T‑Systems", he added.
"The know‑how for mainframes in the company is getting smaller and smaller. That is why we have secured support directly from the manufacturer in time. "

— T‑Sys spokesperson.
The contract — which furthers widespread restructuring of T‑Sys' commercial functions and product portfolio, aimed at improving profitability — covers the European Economic Area.
Deutsche Telekom Chief Executive (CEO) Timotheus Höttges had briefly flagged identification of a plan b for the mainframe business in February 2020, saying T‑Sys was moving to "organise our mainframe service with a partner so that we are not running unprofitable or no‑margin businesses". T‑Sys CEO Adel Al‑Saleh had also indicated the division was "exploring other alternatives" for serving clients when the original takeover plan collapsed in June 2019.
The first restructuring attempted ended after Germany's Bundeskartellamt (Federal Cartel Office) said the transaction would have strengthened IBM's dominance in the space. It said it had particular concerns over the staff transfer component — which would have involved around 400 T‑Sys executives — and said T‑Sys would have ceased being as "active" in the market. T‑Sys would have retained end‑user relationships but IBM would have facilitated projects as a "long-term" sub‑contractor.