Likely Huawei restrictions reportedly prompt DT to turn back to Nokia as 5G player.
Finnish vendor said to have come under pressure for quality improvements.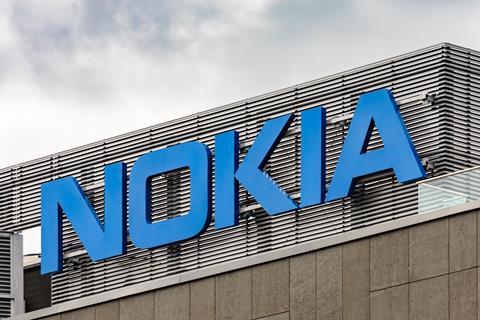 Deutsche Telekom (DT) moved to smooth over some of the public relations damage to key network supply partner Nokia after a Reuters report raised major questions over the Finnish vendor's perception within Group headquarters.
Evidently embarrassed by the leak, the two partners made a rapid response to the article, which cited an internal DT briefing document as saying that Nokia needed to improve its product and service quality to revive its role in Group network rollout. Their joint statement featured supportive comments for Nokia from Claudia Nemat, Head of Technology & Innovation at DT — but no denial of the report's accuracy.
"As one of the major European manufacturers, Nokia is of strategic importance to Deutsche Telekom. It is well known that Deutsche Telekom is pursuing a multi-vendor strategy so that we are not dependent on just one supplier. This is an elementary part of our security philosophy. However, as in the past, Deutsche Telekom will not comment on individual contractual relationships and strategic purchasing decisions. In 2019 we have made many steps together with Nokia to make Deutsche Telekom's networks evolve towards 5G readiness, including all network domains, from radio and fixed access to transport and core, and continue to do so in 2020 and onwards."

— Nemat.

"We have been a long-term partner of Deutsche Telekom and have been proud to work with them extensively over the years, providing leading network technology and services. We continue to work extensively with Deutsche Telekom, which is one of our most significant customers, both in Europe and the US."

— Federico Guillén, President of Customer Operations for EMEA & APAC at Nokia.
Group gives Nokia a chance of redemption, but with major caveats
The documents referenced by Reuters were said to have been prepared by DT's supplier management team for a series of meetings between senior executives at both providers in the second half of 2018. The Group is reported to have given Nokia "another chance to mend their relationship" while told that it "must step up". DT is said to have received assurances over product quality improvements in return. It appears the warnings went beyond normal hard-ball tactics in contract negotiations.
In the USA, Nokia has a large presence in T‑Mobile US' radio access network (RAN) and other infrastructure — but in Europe, there have been a string of setbacks for the vendor, most notably with reports in 2017 that Ericsson had displaced it from its role, alongside Huawei as a RAN supplier for Telekom Deutschland (Deutsche Telekomwatch, #69). With other NatCos churning away since, Reuters said Nokia's European RAN presence with DT was now confined to Polish joint venture NetWorkS! (although DT's European Aviation Network sideline is also Nokia‑enabled). Ericsson has made the early running in the 5G space, too, by securing a sole-supplier base station equipment deal with Cosmote Greece and tieing down a strategic partnership with DT on enterprise campus networks, despite Nokia having a hand in preparatory work in this area through projects at the Port of Hamburg (Deutsche Telekomwatch, #87 and #90).
DT forced to pivot on 5G sourcing
The Reuters report — and DT's response to it — show the exposure the Group is feeling to the crisis over Huawei Technologies' role in 5G rollout, and how large a supplier management headache it could have if left to rely largely on a near-duopoly of Nokia and Ericsson. The report suggested Samsung was only expected to develop into a meaningful alternative supplier in the medium-term, while other challenger players, such as those involved with DT in the Telecom Infra Project, did not even get a mention.
The demands apparently placed on Nokia add to the sense that DT has been forced into a major 5G procurement rethink in light of the geopolitical confusion. DT appears to have been moving towards a twin-vendor approach for 5G deployment, with Ericsson and Huawei as its chosen enablers — but has evidently had to go back to the drawing board because of blockers set to be placed on its ability to buy Chinese-originated equipment.
The disruption looks to have been behind DT's recent decision to put European 5G kit supply contracts on hold, to wait for more clarity from national and regional authorities on how the future will look (Deutsche Telekomwatch, #89 and #90). The Reuters report suggests a newly-devised sourcing strategy is now being drawn together, with the intention of getting it wrapped up after meetings during late-February 2020's Mobile World Congress (MWC). The intervention of the Coronavirus outbreak, which has led to Ericsson and the growing number of other withdrawals from MWC (and its possible cancellation) only adds to the disruption, however.
Adding further to the Huawei situation's multi-layered intrigue was a Handelsblatt report claiming that the German government is in possession of an internal document that allegedly contains "smoking gun" evidence that Huawei has colluded with Chinese security authorities. The Chinese supplier flatly denied the allegation. "Huawei Technologies has never, and will never, do anything to compromise the security of networks and data of its customers", it said in a statement. Huawei's role in the supply of 5G infrastructure continues to be under question amid US-led calls for a 5G ban on the Chinese supplier on national security grounds. The US government is not having everything its own way, however. The UK signalled that Huawei could supply 'peripheral' 5G kit, although it looks set be banned from the more security‑sensitive network core. Recent recommendations made by the European Union also stopped well short of a blanket ban. The EU line is that individual member states have ultimate responsibility for devising security measures.