Double-figure and triple-figure milestones nearing for expanded Group on sales and earnings.
TMUS the star, again, but DT's network of European telcos holding firm during highly problematic FY.
Top management unclear on picture at T‑Sys as orders slump.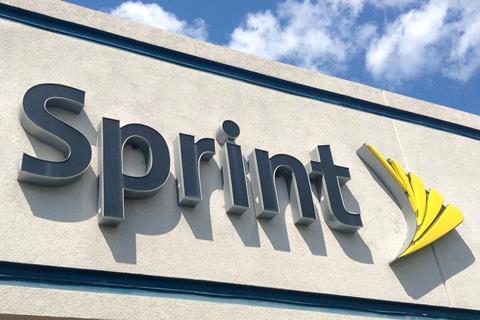 As with Q2, the most striking element of the Group's results for the quarter was the increased heft provided by the Sprint takeover, and how this has further changed the balance and character of DT's business, with leadership from Bonn but a centre of gravity in Bellevue.
As Höttges has noted, the transaction is set to push DT into the "hundred billion euro-plus" bracket in terms of annual revenue generation (Deutsche Telekomwatch, #94 and #97) — and it even appears possible that the Group could plant its flag in this territory during FY20, despite only gaining an uplift from the deal part way through the year (from April 2020). The Sprint buyout drove a 31.9%‑reported increase in DT's Q3 revenue, to €26.4bn — taking year-to-date sales to €73.4bn, with Christmas‑ and iPhone 12-boosted Q4 takings yet to be logged.
Based on Global Database figures (centring on FY18 revenue), DT would be catapulted into the top-ten of European businesses by revenue with the annual sales base of €105.6bn that can be projected from its Q3 figure. It is already the highest-ranked telecoms business, at 21st on the list.
On the Group's current main profitability metric — the slightly difficult mouthful of adjusted earnings before interest, taxation, depreciation and amortisation, after leases (EBITDA AL) — DT continued to flirt, post-Sprint, with the €10bn quarterly proceeds mark, posting a 49.6% increase in EBITDA AL, to €9.7bn.
DT did not release organic growth figures for Q3 — i.e. excluding Sprint, and exchange rate movement — but said revenue grew 1.2% and EBITDA AL 7.5% across Q1–Q3.
Q3 FY19
Q3 FY20

Deutsche Telekom, financial summary, Q3 FY20

Notes: * EBITDA after leases (AL).
** Defined as "payouts for property, plant, and equipment and intangible assets excluding goodwill". Includes spectrum rights costs.
*** Defined as free cash flow AL before dividend payments and spectrum investment. Also excludes interest payments for zero-coupon bonds (€1,600m) and repayment of interest rate swaps in USA (€2,158m) during Q2 FY20.
Sources: DT and Deutsche Telekomwatch.

Net revenue

€20,017m

€26,393m

Germany

€5,905m

€5,839m

US

€10,006m

€16,569m

Europe

€2,929m

€2,880m

Systems Solutions

€1,087m

€961m

Group Development

€704m

€719m

GHSS

€635m

€625m

EBITDA AL (adjusted)*

€6,478m

€9,692m

EBITDA AL margin

32.4%

36.7%

Cash capex **

€3,180m

€4,763m

Free cash flow ***

€2,147m

€1,634m
A team effort
The other notable takeaway was that this was not just the 'TMUS show' — the American NatCo continues to provide most of the thrust behind DT's results, but European-based businesses are also performing comparatively strongly, and contributing to Group progress, despite COVID‑19.
Revenue erosion was seen during Q3 across the main three European segments — Germany (‑1.1%), Europe (‑1.7%), and Systems Solutions (‑11.6%) — but it was only Systems Solutions that recorded a drop in EBITDA AL (‑16.3%) in a testament to the Group's efficiencies focus. In the year-to-date, TMUS remains the standout performer on EBITDA AL, delivering 10.2%-organic growth, but Germany (+1.8%), Europe (+0.2%), and Systems Solutions (+2.1%) have maintained forward gear.
Key wins, highlighted by Höttges and Chief Financial Officer Christian Illek, included continued broadband customer acquisition and retention momentum in Germany, with Telekom Deutschland (TDE) recording 97,000 net adds, 10,000 more than in Q2. Line losses reduced markedly, to 45,000 — helped by IP migration — and Höttges said TDE was seeing a "so far, so good" situation on bad debt among clients, aided by government support for small businesses. "There is a lot of, let's say, subsidisation going on to keep our industry up and running, and therefore we are not [affected by] bad debt", he said.
T‑Sys again served up the main signs of COVID‑19 affliction — recording a huge drop in international revenue (‑30.3%) during Q3 and seeing nearly a quarter of its total order book dry up (‑24.9%), as enterprise clients delay or cancel projects. While procedural, it was perhaps symbolically significant that the enterprise IT unit no longer has its own section within DT's results spreadsheets, and is instead now bracketed within "other segments" alongside Group Development.
Illek conceded T‑Sys' future prospects had been muddied considerably.
"I think we have [a] very good grip on the key drivers, except for one — which is the ICT revenues. So, I think how this will evolve in a second lockdown is really hard to project because you need to be on customer premises. You need to interact in a physical way. And if you're not allowed to basically enter customer premises, then it becomes difficult to sell large IT projects. So, this is something I think where I would say we don't have a grip on. "

— Illek.
In a familiar refrain, public cloud and security services were said still to be generating growth at T‑Sys, but legacy IT and systems integration dragging.
Q3 FY19
Q3 FY20

Deutsche Telekom, customer summary, Q3 FY20

Notes: * Defined by DT as "fixed network lines in operation, excluding lines for internal use and public telecoms".
** Defined by DT as "broadband lines in operation, excluding lines for internal use and public telecoms", but including IP-based access lines.
Sources: DT and Deutsche Telekomwatch.

Mobile subscribers

Germany

45,598

47,844

US

66,503

100,362

Europe

46,501

45,743

Group Development (TMNL)

5,528

5,761

Fixed network lines *

Germany

17,996

17,602

Europe

9,069

9,062

Group Development (TMNL)

601

661

Broadband retail lines **

Germany

13,683

13,997

Europe

6,599

6,866

Group Development (TMNL)

586

647
Deutsche Telekom Group Q3 FY20
1

2

Currently reading

Headline data: bulked-up DT busting out of old suit

3