Deutsche Telekom CEO urges T-Mobile Poland to be "agile and resilient" to black swan events.
Warns of increasing unpredictability across all DT markets.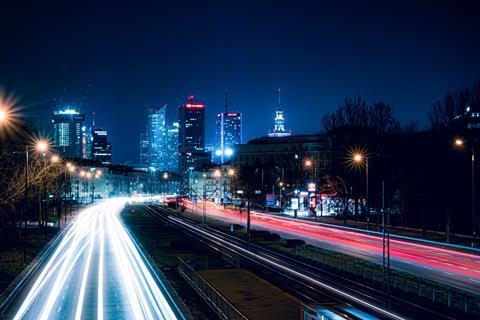 Timotheus Höttges, Chief Executive at Deutsche Telekom, urged senior colleagues at T-Mobile Poland and other Group national companies to "design organisations that are agile and resilient, and can deal with black swans".
Höttges' ruminations on post-Covid black swan events appeared in a recent LinkedIn post reflecting on a whistle-stop tour of DT's smaller, eastern European markets. The three-day trip saw the Group CEO meet up with local T-Mobile teams in Budapest and Prague, culminating in a visit to Warsaw.
His account of a 'town hall' meeting with colleagues from T-Mobile Poland in the country's capital, where he sat on stage alongside CEO Andreas Maierhofer, was the focus of the LinkedIn post. It was here that Höttges expressed the need to build resilience in the face of hard-to-predict and "challenging markets".
While Höttges noted with approval that T-Mobile Poland was "growing" — helped, he said, by improved customer satisfaction scores —it was no time for the Polish business to rest on its laurels. "The next black swan", he warned, "is bound to come".
" My feeling is that the number of black swans is increasing, and also their frequency. It almost gives the impression that there are only black swans left and no white swans. Or even worse, you get used to it when you've seen the tenth, eleventh, twelfth black swan … I am firmly convinced that this must not happen to us. We must not close our eyes to it, nor let it unsettle us. "

Höttges.
Unpredictable Poland
What an "agile and reliant" organisation might look like, and one which is not easily caught on the hop by strange turns of events, was not made clear by Höttges. Maierhofer and his senior executive team have got some experience, however, in working in an uncertain regulatory environment.
As noted in DT's Q3 FY21 report, the Polish government published a draft for a cybersecurity act, as well as new provisions for an amendment to the national telecommunications act, in January.
These proposed changes if passed into law, asserted DT, would give new mobile network operators "privileged access to resources to foster their establishment in the market", lead to "unfair competition", and "negatively affect the competitive standing of our mobile communications subsidiary in Poland".
Rules surrounding an upcoming (and repeatedly delayed) auction of 3.6GHz spectrum also remain a mystery. The process, said DT, is being held up by "incomplete legislative procedures". As things currently stand, the sell-off is expected to start in the first quarter of 2022.
Competitive challenges increase as Iliad arrives on the scene
T-Mobile Poland is the third-largest operator by subscribers for mobile internet services with a 17.1% market share and the fourth largest for mobile telephony services with an 18.7% market share, according to end-2020 figures from national regulator Urząd Komunikacji Elektronicznej (Office of Electronic Communications/UKE). The two largest operators are Orange Poland and Play (which is owned by Iliad), and the fourth mobile player is Polkomtel's Plus.
As of 30 September, DT reported 11.4 million mobile customers in Poland, 67,000 broadband subscribers, and 29,000 fixed network lines.
French disruptor Iliad acquired second-largest mobile operator Play in November 2020 and looks set to shake up the market as it has done in France and Italy. When the Play deal closed, Iliad was upfront about its intention to expand into the fixed-line broadband market as well. In July, Iliad made an indicative offer to Liberty Global to acquire UPC Poland and announced that it was also considering setting up a vehicle for fibre rollouts in the country. A definitive agreement on UPC was announced by the two groups in late-September.

Ken has been writing about developments in the fixed and mobile markets for over twenty years. He has been a contributor to TelcoTitans since 2015.