Up-sized Group uprates earnings again.
America providing the main grunt, but Europe also chipping in.
Stakeholders still queasy around cash generation, despite Group's rude health at EBITDA level.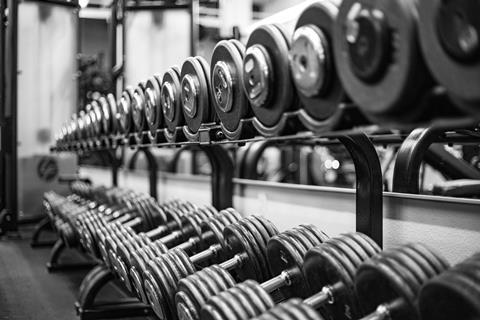 DT's big 'reveal' in the Q3 presentation was a billion-euro upgrade to its EBITDA guidance — although its display of strength perhaps did not have the impact on stakeholders executives may have hoped for, given the attention they are placing on metrics further down DT's P&L.
Across the Group, DT now expects to generate adjusted EBITDA AL of "at least €35bn" in FY20, up from the "around €34bn" it forecast at the start of the FY (Deutsche Telekomwatch, #92).
While the upgrade was predominantly driven by the ongoing momentum at TMUS, the operator was keen to stress European-based businesses have also made a small contribution to the improving picture, tweaking "ex‑USA" earnings expectations upwards by €100m, to €14bn. As the US NatCo steamrollers on, the picture of DT's operations the other side of the Atlantic remains one of stability and/or marginal growth, in terms of both performance and investment — not an underwhelming one, given the troubles many European-based rivals are experiencing.
The better earnings picture also trickled through into an uprating of DT's free cash flow guidance, to "at least" €6bn on an AL basis, clawing back some of the cash the Group envisages being lost from the expense of integrating Sprint. From the evidence of the analyst Q&A session, however, this €500m cash boost was not enough to qualm wider cash flow concerns surrounding full-fibre investment commitments, particularly in Germany.
That pot of gold though
It remains clear that DT is in a slightly awkward, transitional spot regarding cash flow, while the Sprint integration programme is still going on and the New T‑Mobile promise of huge cash generation is some way off.
Acknowledging the Group's huge net debt pile of €124.5bn, including leases, Illek sought to stress that the "long term free cash flow generation of T‑Mobile in the US is massive", and will therefore bring "massive deleveraging potential". When first announcing the merger, in 2018, DT indicated TMUS could end up delivering $16bn (€13.2bn)–$18bn in annual free cash flow — which would put the Group's business onto an entirely different footing from which to pursue expansion (Deutsche Telekomwatch, #73).
FY19 performance
FY20 guidance (original)
FY20 guidance (post-Sprint acquisition)
FY20 guidance (current/updated)

Deutsche Telekom guidance, FY20

Source: Deutsche Telekom.

Ex-USA

EBITDA (adjusted/AL)

€13.6bn

€13.9bn

€13.9bn

€14bn

Cash capex

€7.8bn

€7.8bn

€7.8bn

€7.8bn

Free cash flow (AL)

–

–

–

€3.3bn

Group-wide

EBITDA (adjusted/AL)

€24.7bn

€25.5bn

€34bn

€35bn

Cash capex

€13.1bn

€13bn

€17bn

€17bn

Free cash flow (AL)

€7bn

€8bn

€5.5bn

€6bn
Deutsche Telekom Group Q3 FY20
1

2

3

Currently reading

Guidance: beefed-up DT puts on a show