In a break from virtual meetings, TMUS CEO Mike Sievert hosts Höttges.
Much to discuss between parent and NatCo, but talks were said to focus on innovation and serving consumers and businesses.
No signs yet of TMUS and DT collaboration on trans-Atlantic B2B.
Are Sprint International assets part of the international B2B plan?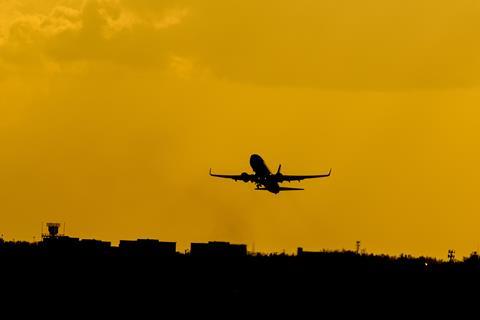 Deutsche Telekom CEO Timotheus Höttges was in Bellevue, Washington, last week, meeting with T-Mobile US (TMUS) President Mike Sievert in a way that's reminiscent of pre-pandemic times when corporate travel was easy.
The execs discussed how their businesses can "do even more to innovate and serve consumers and businesses on both sides of the Atlantic", according to Sievert's LinkedIn post about the visit. The pictures show Höttges and Sievert wearing their usual, respective corporate-branded casualwear. And if the banter between the two CEOs during DT's Capital Markets Day (CMD) is anything to go by, then they had a chance to give each other grief in person over whether the Americans or Germans look cooler.
Sievert's comment didn't say that they talked about how the companies can do more together to serve customers in the USA and Europe, but it's possible that this came up. It emerged from the CMD in May that TMUS and DT have a new collaboration to develop trans-Atlantic business services in the pipeline.
In search of "transatlantic synergies"
The collaboration between NatCo and parent DT to serve international businesses will support TMUS' plan to double its market share among large enterprises and government organisations in its home market, and hints at possible ambitions for serving large multinational corporations through tie-ups with other DT businesses.
Speaking at the CMD, Sievert said that in the business-to-business (B2B) market, a "strong partnership" with DT "affords us a unique opportunity to capture transatlantic synergies by leveraging the assets of DT and T-Mobile to offer solutions to global companies".
"We have some terrific opportunities for synergies and we're collaborating with major global companies to serve those companies together in transatlantic ways", he said.
Neither DT nor TMUS have provided details about which Group assets are involved or the types of offerings being developed. TMUS' likely partners, however, are Group enterprise comms division Deutsche Telekom Global Business Solutions (DTGBS) and IT services arm T-Systems, since each has a presence in the USA and Europe. DTGBS also operates in Canada.
Slightly further afield, DTGBS and T-Systems are both present in Latin America, specifically in Argentina, Brazil, and Mexico.
DT Group B2B presence in Latin America and North America
Market
T-Systems presence
DTGBS presence
Source: Deutsche Telekom

Argentina

T-Systems Argentina S.A.

Deutsche Telekom Global Business Solutions Argentina S.A.

Brazil

T-Systems do Brasil Ltda.

Deutsche Telekom Telecomunicações e Serviços do Brasil Holding Ltda / Deutsche Telekom Telecomunicaçõ e Serviços do Brasil Ltda

Mexico

T-Systems Mexico, S.A. de C.V.

DTAG Global Business Solutions Mexico S.A. de C.V.

Canada

–

Deutsche Telekom Global Business Solutions Canada Inc.

USA

T-Systems North America, Inc.

Deutsche Telekom North America Inc.
What's the plan for Sprint International assets?
Another set of assets that could come into play are the Sprint International businesses that are now part of TMUS following its 2020 takeover of Sprint. As of 31 December 2020, these Sprint assets give TMUS a presence in Argentina, Australia, Brazil, Chile, Colombia, Czech Republic, Russia, Singapore, South Korea, Spain, and Thailand.
It is not clear what TMUS intends to do with the Sprint International holdings, and there was no mention of international plans during TMUS's recent Virtual Analyst Day or DT's CMD. Clearly, there is some geographic overlap between the Sprint International and Group international B2B assets. Possible scenarios could be that these assets provide a foundation for TMUS to build up its enterprise business to serve multinational companies, or they could be candidates for collaboration or integration with DT's own international B2B businesses.

Michelle Donegan is an experienced telecoms writer and has been contributing as a reporter and news analyst for TelcoTitans since July 2020.