US regulator queries T-Mobile and its operator peers in data collection and storage investigation.
Probe follows launch of T-Mobile's App Insights marketing platform targeting revenue from consumer data.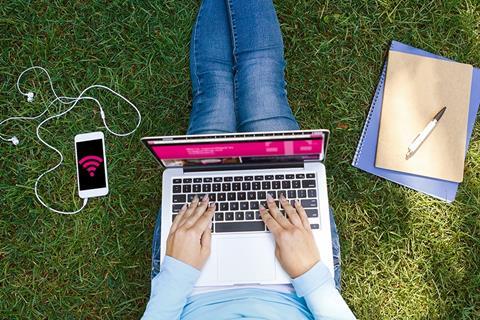 The Federal Communications Commission has launched a probe into the data collection and storage practices of the USA's mobile carriers.
AT&T, T-Mobile US, and Verizon were among those to receive a letter from FCC Chairwoman Jessica Rosenworcel this week, asking for details on policy ranging from geolocation data gathering and storage to opt-out options and third-party access to sensitive information.
The operators have been given until 3 August 2022 to respond to the letters.
The FCC noted that the latest probe is "consistent with previous agency action" as it seeks to ensure customer privacy is protected, with a particular focus on geolocation data. Two years ago, the country's four largest mobile network operators were handed a total of $200m (£167m/€196m) for breaches of related FCC regulation. T-Mobile was fined the lion's share, with a $91.6m bill (Deutsche Telekomwatch, #92).
The investigation goes beyond just US network operators to include the nation's "top mobile providers". Other recipients were Best Buy Health, Charter Communications, Comcast, Consumer Cellular, C-Spire, DISH, Google, H2O Wireless, Lycamobile, Mint Mobile, Red Pocket, and US Cellular.
Selling consumer intent
For T-Mobile, the probe comes amidst scrutiny of the operator's customer data monetisation practices. Reports emerged last month from The Verge that the operator is selling user app data via its targeted marketing platform App Insights.
App Insights was unveiled in late-June alongside the operator's revamped marketing function, T-Mobile Advertising Solutions, which replaced the erstwhile Marketing Solutions unit.
App Insights enables marketers to target consumers grouped by behaviour and perceived characteristics — or 'personas' — by tracking usage such as opening of apps, connecting to Wi-Fi networks, and domain visits on mobile web browsers. The operator claims to "leverage app insights, the strongest indicator of consumer intent".
Aware of the regulatory risks associated with selling data on consumer behaviour, T-Mobile has been careful to note App Insights does not store geolocation data and has a 'Do Not Sell' setting to allow customers to opt-out.
In 2021, T-Mobile reported 1.6 million opt-out requests, out of a total of 108.7 million customers. It did not offer comparative figures for 2020.
App Insights also does not measure iOS data, which AdExchanger claims is for fear of "getting on Apple's bad side". Advertising Solutions General Manager Mike Peralta told the outlet that T-Mobile is considering expanding its ad business to iOS, however.
Advertising Solutions is the rebranded Marketing Solutions division, which was initially launched in 2020 from the previous year's purchase of mobile advertising tool provider Pushspring. The department started with a relatively low profile but the appointment of Peralta in 2021 appears to have brought with it heightened ambitions. It sits under T-Mobile's growth-oriented Emerging Business group, which has an interest in new service categories such as advertising, Internet of Things, and residential broadband and TV (Deutsche Telekomwatch, #86, #100, and #106).