DT backs another horse in the UK telecoms race, raising further questions over the longevity of its relationship with incumbent BT Group.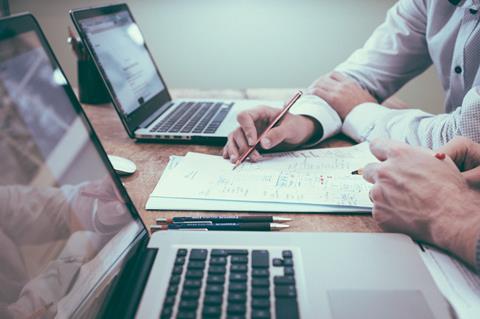 In an intriguing move on a number of levels, Deutsche Telekom Capital Partners (DTCP) teamed with private equity group Warburg Pincus to take co-control of UK next‑generation network venture Community Fibre. In a deal that will see up to £400m (€444m) of investment in the entity, the pair will become majority owners next to existing investors Amber Infrastructure and RPMI Railpen. Olaf Swantee, the former Chief Executive (CEO) of ex-DT joint venture EE (now a Strategic Advisor at Warburg Pincus, working for former DT CEO René Obermann — Deutsche Telekomwatch, #94), is set to join Community Fibre as Executive Chairman once the deal gets finalised (expected within weeks). Community Fibre aims to launch and operate its own full‑fibre broadband network, reaching one million London premises, by 2023 — putting it in competition with the Openreach infrastructure unit of DT minority investment BT Group. Like other DTCP forays, DT will see the venture as a learning opportunity as it faces fibre upstart challenges in other markets.
Dávid Molnár, Project Manager for Deutsche Telekom Services Europe' AI Incubator, flagged recent outputs of the initiative, including: Customer Feedback Evaluation (automated human language processing using machine learning); Delphi Forecast (data‑driven profit and loss forecasting); Minerva (repurposing unstructured content for further data analysis); and Smart FI Automation (automated vendor invoices). The unit has also launched an internal AI training programme and plans to host a second Hackathon event in Brno in autumn 2020.
DT partnered with research consortium Open European Quantum Key Distribution (OpenQKD) to investigate the technology's potential at a Berlin test‑bed. The partnership, DT's first with the group, will leverage DT's fibre network to identify telco‑specific use‑cases for QKD. Encrypted 5G connectivity was flagged as a key target application. Other OpenQKD members include BT, which has been experimenting with QKD for several years.
The UK's Department for International Trade launched the UK‑German Innovation Challenge, a call for British innovators to pitch tech to German corporates, including DT. The focus is on business‑to‑business use‑cases for AI, automation, machine learning, and edge computing.
Deutsche Telekom and Telefónica provided public network connectivity for a GSM Association Telco Edge concept showcase. The demonstration used the platform of DT spin-off MobiledgeX.
T-Mobile Netherlands launched a new over‑the‑top TV service for broadband customers, branded T‑Mobile TV. It comes with catch‑up, personalised recommendations, and cloud recording, with a refreshed TV Anywhere app slated for launch in the near future. Existing TMNL TV customers will be migrated to the new service in the coming months. For new customers, the product costs €15-per-month.