Deutsche Telekom kicks off 2021 with more talk of the "new normal"; emphasis on a need for collaboration; and a rise to the top of the brand value charts for European telcos.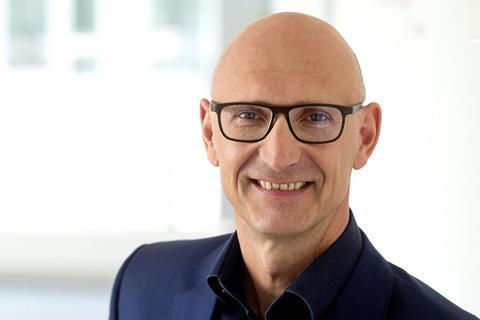 Deutsche Telekom's (DT) 2021 strategic kick‑off meeting went ahead in late‑January 2021, hosted by Chief Executive (CEO) Timotheus Höttges who was joined by a handful of fellow executives in a Group‑wide virtual conference. Höttges made no attempt to avoid clichés in laying out the Group's strategy for 2021 and beyond: discussion of the "new normal"; building a "resilient, agile" operator; and "tearing down silos". The event was underpinned by apparently preferred video conferencing tool Cisco WebEx. During a parallel seminar titled "new deals in times of geopolitical uncertainty", Technology & Innovation Head Claudia Nemat appeared alongside Siemens Digital Industries' CEO Cedrik Neike to emphasise the need for "collaboration and a holistic view" to promote sustainable innovation.
The annual Brand Finance Global 500 report named Deutsche Telekom the most valuable brand in the European telecoms market with a valuation of $51.1bn (€42.1bn), up from $40bn in 2020. Internationally, it ranked third behind Verizon and AT&T.
SAP acquired business process intelligence (BPI) specialist Signavio, a Deutsche Telekom Capital Partners portfolio company. Should the deal receive regulatory approval, Signavio will be subsumed by SAP's BPI unit. The unit is central to SAP's recently launched RISE with SAP business transformation proposition.
Claus Ulmer, DT's Global Data Privacy Officer, said the Group had begun a Schrems II project with partners including procurement joint venture BuyIn, DT IT, and DT Service Europe. It will involve an investigation into the implications on the Group from the European Union (EU) Court of Justice's so‑called Schrems II decision, which ruled that the Privacy Shield agreement between the EU and the USA was invalid. "We were well prepared for this", Ulmer said, noting that DT had not relied on the Privacy Shield in the past, but Schrems II set requirements that "had to be and still have to be reviewed". He added that the ruling edified the European data sovereignty project GAIA‑X, and added impetus to the development of a working transatlantic data protection agreement.
Dutch law firm SMP flagged it had provided "comprehensive legal advice" for DT's tower tie‑up with Spanish towerco Cellnex Telecom. The pair agreed to merge their respective Dutch mobile tower businesses into Cellnex Netherlands BV and jointly invested in the new, independently run Digital Infrastructure Vehicle investment fund in January 2021 (Deutsche Telekomwatch, #101).
Deutsche Funkturm signed a Declaration of Intent to expand mobile infrastructure in the region of Thüringen, Germany, with a focus on rural areas. The local government has agreed to provide access to state‑owned properties for construction of infrastructure.
European telecoms standards agency ETSI launched the ISG IPv6 Enhanced innovation group to drive IPv6 connectivity and facilitate uptake. There are currently 43 organisations listed as members, including Cosmote.