Partnerships with Logate, Skroutz Food, and Versa Networks trumpeted.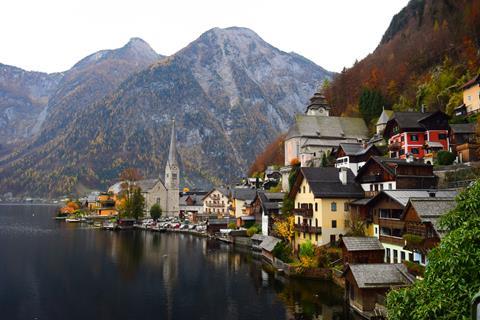 Deutsche Telekom B2B Europe partnered with Versa Networks to launch Telekom SD‑WAN Services, a new network service improvement product based on the Versa Secure SD‑WAN platform. The software‑defined wide area network (SD‑WAN) service is currently available in Austria, Czech Republic, Poland, and Slovakia, with Croatia set to join the list soon.
Croatia
Hrvatski Telekom (HT) approved the transfer of more than 80 million ordinary shares to the Prime market of the Zagreb Stock Exchange. The change is testament to HT's "blue‑chip status", according to Chief Financial Officer Daniel Daub. Daub added that it signals that HT shares are a "valued and prudent long‑term investment". The change did not significantly impact HT's share price.
Greece
There was only a little bit of Greek drama as the application process opened up for participants in the country's auction of '5G-friendly' frequencies, slated to finish by 21 December. The deadline for application submissions to the country's National Post and Telecommunications Commission (EETT), was pushed back from 23 October 2020 to 30 October 2020. An unnamed "equipment construction company" reportedly wanted more time to prepare, although EETT apparently did not acquiesce to its request for a three‑week deadline extension. As it turned out, a mooted 'fourth player' did not appear to materialise. It was left to Greece's big three mobile network operators — Cosmote Greece, Vodafone Greece, and Wind Hellas — to throw their hats into the ring before the 5G auction deadline. Airwaves under the hammer come from the 700MHz, 3.4GHz–3.6GHz, 3.6GHz–3.8GHz, and 26GHz frequency bands.
Cosmote Greece trumpeted the addition of 100,000 new fibre‑to-the‑premises (FTTP) lines to its network since January 2020, increasing its reach by 70%. The lines cover 36 new regions in the country. Cosmote now claims to have laid 75% of all FTTP lines in Greece.
Greek food delivery service Skroutz Food was added to Cosmote's BOX online ordering service. From 2 November 2020, Skroutz Food customers will be transferred to BOX to complete their food orders. Cosmote separately announced partnerships with the Kritikos and Masoutis supermarket chains, seeing the two brands add BOX as a delivery option for their customers.
Montenegro
Crnogorski Telekom (CT) added Cumulus and FolderX to its enterprise package of software services. Cumulus, a business process automation tool, and FolderX, a digital archive management platform, are both powered by Montenegrin enterprise solutions specialist Logate. Logate also lists HT and Magenta Telekom among its clients.
Slovakia
Slovak Telekom (ST) listed Silent Breach among its latest Bug Bounty Hall of Fame — a list of 'white hat hackers' that have received monetary rewards from the operator for alerting it to potential weaknesses. Silent Breach found a cross‑site scripting vulnerability on ST's network.