Retailer's smartphone app and startup's smart-glasses tech deemed compatible.
Operator's 50:50 JV ramping-up B2B and B2C product development efforts.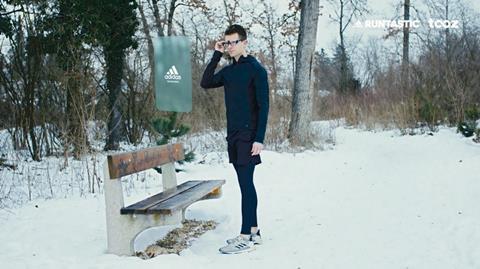 tooz technologies, Deutsche Telekom's the smart-glasses joint venture with optical lens specialist Carl Zeiss, teamed up with sports retailer Adidas to test the interoperability of its software developer kit (SDK) and the latter's fitness tracker application adidas Runtastic.
The trials saw real-time data collected by the Adidas smartphone app transmitted via Bluetooth to the tooz Smart Glasses, projecting key performance metrics "into the athlete's field of vision".
The trials are positioned as the start of further collaboration, with tooz intent on identifying and developing consumer-focused applications for the new technology. Adidas, meanwhile, is seemingly keen to ensure Runtastic is compatible with headgear in which it sees potential consumer demand .
" Smart glasses are developing really fast, so there are a lot of use cases for the future. "

— Jürgen Stenz, Innovation Engineer, adidas Runtastic.
tooz's developer kit is set to launch on the European market in May 2021, having been rolled out in China last year (Deutsche Telekomwatch, #101 and #103). A beta version of the SDK has been made available for those who are registered with INITIATE, DT's online gadget testing platform, until 1 May 2021.
Gearing up for what is to come
The smart-glasses provider, jointly headquartered and managed in Germany and the USA, appears to be ramping-up operations as it moves towards commercialisation. It has, for example, sought greater engagement with a wider ecosystem of software developers in its search for more "compatible apps for various applications".
tooz also recently disclosed its participation on a project involving the Else Kröner Fresenius Center, a cross-faculty initiative of Technische Universität Dresden, and the Else Kröner Fresenius Foundation, premised on exploring applications of the SDK in a healthcare environment.
" The aim is to explore application fields as broadly as possible and obtain feedback for the final phase of the product development process. "

— tooz.
tooz emerged out of a collaboration between DT and optical lens specialist Carl Zeiss between 2017 and 2018 (Deutsche Telekomwatch, #61). The operator's 50% stake in tooz is held via the Telekom Innovation Pool strategic investment vehicle (Deutsche Telekomwatch, #95), and is just one of the operator's multiple endeavours in developing products and use-cases for augmented reality, mixed reality, and extended reality.

Sam Patterson is a Staff Reporter for TelcoTitans, contributing telecoms news analysis since September 2020 as part of the TelcoTitans Editorial team.