EU-funded trial networks test autonomous driving across borders.
Group companies supply 5G connectivity and edge computing.
More EU funds expected for connected and automated mobility (CAM).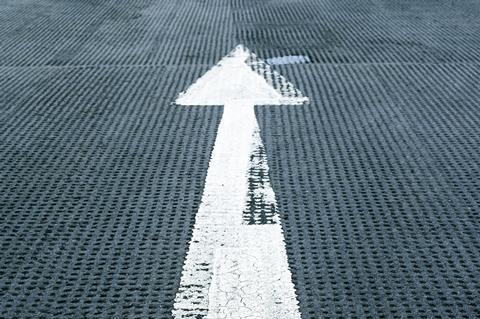 Deutsche Telekom NatCos are helping to build a 5G cross-border corridor on the roads from Bologna to Munich to test autonomous driving applications as part of the European Union-funded 5G-CARMEN project. The project is one of three EU-backed trial networks in which the German operator is participating.
Deutsche Telekom Pan-Net, the Group's European shared platforms unit, plus Magenta Telekom and Telekom Deutschland, are providing 4G and 5G network connectivity as well as Multi-access Edge Computing (MEC) and cloud infrastructure for testing connected-car use-cases that require low-latency communications, such as "cooperative manoeuvring" and "situation awareness".
More specifically, they are providing 5G coverage at the German–Austrian border as well as at the Austrian–Italian border. They have also been involved in defining the use-cases, designing the network architecture, and testing the network.
The project is focused on the corridor borders, "where we already have some operational 5G sites and are in the process of adding additional ones", according to a DT spokesperson.
In a LinkedIn post, Stefan Schnitter, Managing Director at Pan-Net, wrote that the "middle" part of the 5G-CARMEN cross-border network is supported by Magenta Telekom and that "we will soon host the edge cloud components in one of the data centres in Austria". In May, Pan-Net activated three new data centres (DCs) in Austria (two in Vienna and one in Salzburg), bringing its European DC footprint to 17 across nine countries (see separate report).
Road testing CAM
5G-CARMEN is one of three EU trial projects announced in 2018 to test cross-border connected and automated mobility (CAM) services and applications. Deutsche Telekom businesses are involved in each of the three trial networks (see table).
The projects were allocated €50m, co-funded by the European Commission's 5G Public Private Partnership and Horizon 2020 programme. Together, the trial networks cover more than 1,000km of highways across four national borders.
CAM refers to connected vehicles that share data or are self-driving. Supported by 5G, CAM can potentially improve the safety, efficiency, and environmental impact of transportation systems. Across Europe, there are currently twelve cross-border corridor projects, according to 5G Observatory. It is expected that additional funding for cross-border CAM networks will be made available from the €3bn Connecting Europe Facility 2 Digital programme from 2021 to 2027.
The trial networks are testing 5G technology for CAM requirements as well as assessing business case and regulatory issues related to cross-border services. Among the technical considerations is ensuring real-time service continuity as vehicles move from one country to another, for example.
EU cross-border mobility trial projects
Cross-border corridor location
Test use-cases
Consortium members (selected)
Sources: 5G-CARMEN, 5GCRoCo, 5G-MOBIX.

5G-CARMEN

Germany–Austria–Italy

Four use cases: cooperative manoeuvring; situation awareness; video streaming; and green driving.

25 members, including DT, Magenta Telekom, TIM, BMW, NEC, Nokia, and Qualcomm.

5GCroCo

France–Germany–Luxembourg

Three use cases: tele-operated driving; HD map generation and distribution for autonomous driving; and Anticipated Cooperative Collision Avoidance.

24 members, including DT, Orange, Post Luxembourg, Renault, Volkswagen, Ericsson, Huawei, and Nokia.

5G-MOBIX

2 cross-border corridors in EU: Greece–Turkey and Spain–Portugal.

Two trial sites in China and South Korea; six pre-deployment trial sites in Finland, France, Germany, and The Netherlands.

Five use cases: advanced driving; vehicle platooning; extended sensors; remote driving; and vehicle quality of service support.

50 members from Europe (with ten non-funded EU members from China and South Korea), including Cosmote, KPN, NOS, Telefónica, Turkcell, Ericsson, Ford, Nokia, and Siemens.

Michelle Donegan is an experienced telecoms writer and has been contributing as a reporter and news analyst for TelcoTitans since July 2020.