EC approves proposed GlasfaserPlus JV with no conditions.
GlasfaserPlus identifies first 57 communities to be targeted in 2022.
DT partner EWE reassures over Glasfaser Nordwest, the Group's other high-profile fibre JV, which has hit regulatory roadblocks.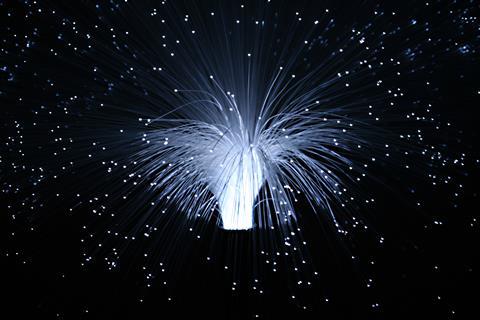 GlasfaserPlus, Deutsche Telekom's (DT) new German full-fibre joint venture (JV), unveiled the first 57 communities where it plans to start deploying fibre-to-the-premises (FTTP) infrastructure now that it has secured a green light from regulators.
The JV, announced in early-November 2021, appears confident that it will be able to start work in the 57 locations in 2022. It aims to bring four million Gigabit connections to "rural and development areas" by 2028 (Deutsche Telekomwatch, #103, #108, and #110).
A DT spokesperson told Deutsche Telekomwatch that the European Commission (EC) recently approved the JV without any conditions. "No other required approvals are pending any more", the spokesperson confirmed.
TKI first vendor to break cover
Although it has not yet been officially launched, GlasfaserPlus is starting to select partners for the deployment process. For example, Tele-Kabel-Ingenieurgesellschaft (TKI Chemnitz) said the JV will be using its NET software tools for planning, construction, documentation, and information retrieval. TKI highlighted, as reported previously, that 100,000 FTTP connections are planned for 2022, increasing to 500,000 in 2023.
Furthermore, TKI noted that its partner Comsof provides an optimisation solution within its NET Design tool for network planning. Based in Belgium and Canada, Comsof's flagship product, Comsof Fiber, is said to have been used to design fibre networks covering more than 100 million homes.
People moves
GlasfaserPlus began the recruitment of commercial and IT staff in late-2021, advertising a range of roles on its website, and signalling plans to build up a commercial team to win subsidised local Gigabit rollout projects and target retail broadband players with its wholesale and open access FTTP network (Deutsche Telekomwatch, #110).
It would appear that some previously advertised roles have since been filled, such as a chief commercial officer with several years of experience and "know-how" in the "subsidy business". A raft of positions are still available, including senior planner and area planner, a wholesale project manager, who will be responsible for the design of wholesale processes, and legal counsel.
The venture is also seeking a software engineer, IT architect, IT process manager, campaign manager, subsidy manager, communication and PR manager, and more besides.
The GlasfaserPlus venture, preparations for which were exclusively revealed by Deutsche Telekomwatch in March 2021 (Deutsche Telekomwatch, #103, #105, and #108), is being set up as a 50:50 JV between DT and Australia's IFM Investors. For DT, the JV gives it a way of gaining 'extra' FTTP coverage — above and beyond the operator's own push to cover ten million premises with its full-fibre network by the end of 2024 — while also being partitioned from the Group's balance sheet at a time it is focusing on de-leveraging following 2020's Sprint mega-takeover. The JV will fund a "significant part" of its rollout investment through bank loans, according to DT.
In late-2021, reports in the German press suggested DT may be looking to form similar JVs in other European markets, including Austria and Poland.
The 57 communities being targeted by GlasfaserPlus in 2022 are: Altdorf bei Nürnberg, Altenkirchen in Westerwald, Arnstein, Bad König, Bad Laasphe, Baesweiler, Balve, Bernkastel-Kues, Birkenfeld, Borken (Hesse), Denkendorf, Eckental, Eichstätt, Eitorf, Erbach, Erndtebrück, Finnentrop, Freudenberg, Gräfenberg, Gudensberg, Güntersleben, Hessisch Lichtenau, Hetzles, Hilpoltstein, Homberg (Efze), Hückelhoven, Jüchen, Karlstadt, Kipfenberg, Lohmar, Lohr am Main, Mayen, Meckenheim, Merzig, Michelstadt, Much, Münchberg, Netphen, Neuenrade, Neunkirchen am Brand, Neunkirchen-Seelscheid, Overath, Pyrbaum, Remagen, Rheinbach, Rimpar, Rothenburg ob der Tauber, Schnaittach, Sundern (Sauerland), Thalmässing, Übach-Palenberg, Unterpleichfeld, Weilerswist, Weißenstadt, Wiehl, Winkelhaid, and Zellingen.
Meanwhile, EWE remains committed to DT's more contentious fibre JV
Progress at Glasfaser Plus came in contrast to ongoing regulatory difficulties facing Glasfaser Nordwest, DT's other major FTTP JV, with EWE. EWE Chief Executive (CEO) Stefan Dohler insisted his company remains committed to the project, which was controversially approved in early-2019 by Germany's Bundeskartellamt (Federal Court of Justice) before being revoked and deemed "illegal" in September 2021 (Deutsche Telekomwatch, #82, #107, and passim).
Dohler told Reuters that the energy, IT, and telecoms group has not abandoned any plans, with a "complaint of non-admission" submitted to the Bundeskartellamt.
If this is unsuccessful, the case could then be referred back to the Oberlandesgericht Düsseldorf. In any case, the JV appears confident of a positive outcome. It is, however, resigned to the strong possibility of "tighter conditions" being enforced, though it did not give details on what it thinks this might entail.
In the meantime, TDE insisted that the JV's FTTP deployment programme — which aims to pass 1.5 million premises by 2030 (Deutsche Telekomwatch, #90, #92, and #101) — will continue to proceed as planned as the ruling is not yet legally binding.
Questions surrounding EWE's commitment to the project came after its 50:50 wind farm JV Alterric announced plans to invest more than $5bn (€4.4bn) in turbine installations and expansion of its hydrogen business. "Our expansion is not slowed down by the [Glasfaser] verdict", Dohler told Reuters.
Court battle
The rejection of Glasfaser Nordwest came after the Higher Regional Court in Düsseldorf ruled in favour of Vodafone Germany and its FTTP partner Deutsche Glasfaser in a dispute over the JV's impact on competition in North Rhine-Westphalia and Lower Saxony (overlapping areas of focus for both Deutsche Glasfaser and Glasfaser Nordwest).
In effect, the court case was a lawsuit against the Bundeskartellamt for greenlighting the project in the first place.
There was a lack of detail on the ins and outs of the court dispute, but Vodafone and its fibre affiliate indicated strong dissatisfaction with the oversight applied to the way Glasfaser Nordwest does business. They claim these obligations are insufficiently robust, resulting in "restrictions of competition" and "slowing down the expansion of fibre optics in the Northwest instead of accelerating it".
The obligations, established by the Bundeskartellamt before it went operational in early-2020, were designed to progress rollout quickly while protecting competition. It required the JV to provide non-discriminatory access to the network and commit to "usual" commercial terms. The two partners also agreed not to solely focus on districts where cable networks are already present. But what riled competitors at the time was a concession that ensured the JV would not become subject to the same, tighter pricing obligations that TDE operates under in its normal wholesale business. It played into broader criticism of FTTP partnerships as a way for the incumbent to gain a "regulatory holiday" on fibre rollout (Deutsche Telekomwatch, #75 and #90).
Jostling for position
Deutsche Glasfaser is headquartered in Borken in North Rhine-Westphalia. Its "vendor-open" fibre network is said to reach about one million "rural and suburban" households and businesses, which it hopes to triple by 2025 and extend to six million premises by 2030. It was jointly acquired by investment groups EQT Infrastructure and OMERS in mid-2020, in a deal that laid the basis for a merger with another alternative network provider, Inexio, which was bought by EQT in 2019 (Vodafonewatch, #179 and #183). Its former CEO Uwe Nickl, who remains involved in the business as an investor and advisor, is said to see himself as a "telco rebel" that "openly attacks the large established network empires in the country".
Despite this, the provider signed a passive infrastructure supply deal with Vodafone in early-2020, building on an existing relationship stretching back to 2017, which sees Vodafone lease Deutsche Glasfaser kit in return for supplementing its FTTP architecture (Vodafonewatch, #182). The partnership was initially focused on fibre co-investment opportunities in business parks in Düsseldorf after securing the regional authority's buy-in. Separately, it also has a provisional (and small-scale) fibre infrastructure-sharing relationship with TDE (Deutsche Telekomwatch, #91).

Anne Morris is a freelance journalist, editor and translator. She has been working as a reporter and news analyst for TelcoTitans since 2016.