Integration, operating model, and skills seen as top challenges.
Operator shared experiences from O-RAN Town at NGMN gathering.
Comments echo those of BT CTO Howard Watson.
Disaggregation is a "huge journey" and open RAN takes time.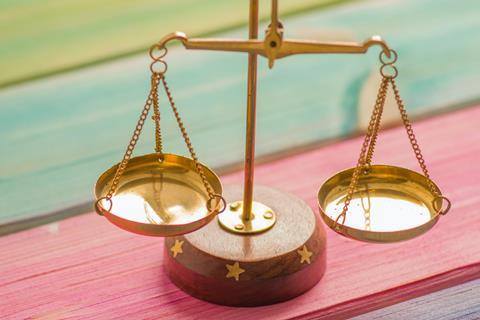 Deutsche Telekom joined the chorus of operators who shared their experiences and challenges with disaggregation and open radio access networks at the NGMN Industry Conference and Exhibition in Paris last week.
Echoing comments by BT Chief Technology Officer Howard Watson at the same event, representatives from DT discussed the difficulties that disaggregation introduces, particularly in network operations, skills, and integration, based on their experience with the live O-RAN Town deployment in Neubrandenburg, Germany.
Arash Ashouriha, Senior Vice-President of Group Technology Innovation at Deutsche Telekom and Chairman of the NGMN Alliance Board, said disaggregation is "a huge journey" and "a very painful process" and noted that operators shared many of the same challenges.
"The most important thing is not that it works, but how to operate it. The whole operating model will change", he said.
He summed up how the transition from relying on vertically integrated suppliers to implementing software from multiple different vendors will add complexity.
"Today we have a good life. It is expensive, but it is a good life. You buy something and whenever it doesn't work … [there is] one throat to choke. Tomorrow, you [could] have five different [entities] and then each operator has to decide, do you want to just run this and find who has to do what, or do you want to become a systems integrator yourself, which is a very complex business transformation."

Ashouriha.
Open RAN will take time
Deutsche Telekom has three main requirements for open RAN: open fronthaul, virtualisation of the radio functions, and an independent service management and orchestration (SMO) platform, according to Carlos Fernandes, Vice-President, Lead Partner Manager at Deutsche Telekom, speaking at the event.
In Deutsche Telekom's O-RAN Town network, Fernandes said 4G and 5G services are available. It has "fully open fronthaul and virtualised radio capability … [and it was] the first massive MIMO in Europe".
"You might say 'fantastic, job done' … No", he said. Although Deutsche Telekom's open RAN network is not a pilot, it is also not a "massively scaled deployment" and the reason for that is that "it takes time", he said.
The biggest challenges in his view are systems integration and the operating model.
Disaggregation basically takes more than two decades of knowledge and experience in how networks are constructed and operated, and changes everything. If problems arise in the network, it won't be a simple matter of calling the equipment supplier to fix it. "We have a massive number of players that are now trying to work with us and that is good, but there is not … one neck to choke, and it is also difficult to convince people to work in a very different way", said Fernandes.
Deutsche Telekom has been adamant about the need for automation in open RAN and developing its own vendor-independent SMO is part of that effort. "Forcing network providers to actually open up their equipment and allow us to manage them from our end … is crucial", said Fernandes.
However, another common difficulty operators are finding is a lack of skills. Fernandes said operators need "people that really think in a different way" but they also do not want long-time employees to "feel left behind".
He said this marked "a massive transformation issue" and one way DT is trying to overcome it is to "deploy a new operating model". He pointed to the NGMN's Operating Disaggregated Networks (ODiN) project, which aims to create blueprints for operators to adopt an end-to-end operating model for disaggregated networks. Fernandes urged the audience to get involved in ODiN if they were not already.
NGMN here to help
Disaggregation was one of three themes, along with sustainability and 6G, at the operator-led NGMN event.
While many expressed similar frustrations and challenges with disaggregation, this sharing of experiences was rather part of the point so that the group can corral operators together to try to address common problems.
"We are living in very complex and challenging times … NGMN is a great vehicle to address these things as a collective", said Ashouriha.