DTCP CEO Vento quietly launches Digital Transformation Capital Partners, an independent venturing unit with a European infrastructure bent.
Shared management sees Vento and Klima at the helm, but new names also in leadership.
Registrations in Germany, and Luxembourg, with Dutch assets in the portfolio.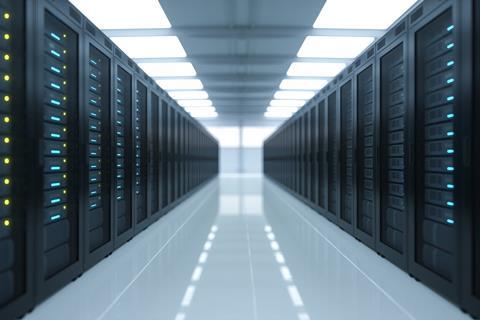 A host of Deutsche Telekom's senior venturing figures have quietly established Digital Transformation Capital Partners (DTCP Infra) — an investment vehicle with a focus on towers, infrastructure, and data centre assets. Although formed in January 2021, it now has a public and online presence and a handful of recent additions to its management team.
DTCP Infra was created to manage the Digital Infrastructure Vehicle II fund, a pot to which Cellnex and DT each contributed in order to "actually spend money in the infrastructure sector", as DT Group Chief Financial Officer Christian Illek put it in early‑2021.
Cellnex and DT became "anchor investors" in the fund when it was created to manage Cellnex Netherlands, the Dutch mobile tower business established through a merger between Cellnex and DT's Dutch assets in January 2021. DT "intends" to take a 25% stake in DIV II (Deutsche Telekomwatch, #101).
DIV II was then used to launch Open Dutch Fiber in partnership with private equity owner KKR. T‑Mobile Netherlands became the first anchor tenant for the wholesale fibre network provider (Deutsche Telekomwatch, #103).
Although DTCP Infra has been relatively quiet since the two Dutch investments, Cellnex Netherlands flagged its acquisition of the Media Gateway data centre from Red Bee Media in November 2021. The Dutch facility adds to 24 other telecom and data towers operated by Cellnex Netherlands, spread across the country.
DTCP Infra is co‑founded and managed by Vicente Vento, who also leads DT's in‑house venturing vehicle, Deutsche Telekom Capital Partners. Despite sharing an abbreviation and elements of the same management team, DTCP Infra is wholly independent, and the only true connection to DT or Cellnex is via their respective investments in DIV II. The fund is open to external investment., but despite Vento citing collaboration with "corporate and institutional investors", these have not been named.
It consists of two legal entities, one in Germany and one in Luxembourg. Vento is joined by Chief Financial Officer Martin Klima on the board at both companies, with Jan‑Michael Dierkes a third member in Luxembourg as the country's General Manager.
DTCP Infra management (selected)

Source: DTCP Infra and TelcoTitans.

Vicente Vento

CEO and co‑founder

Vento co‑founded DTCP, chairs the investment committees at both DTCP and DTCP Infra, and is a board member at Cellwize and Community Fibre, two DTCP portfolio companies. He is also a board observer at DTCP investments Keppler Data Tech and Smarkets.

Martin Klima

CFO

Klima is CFO at both DTCP and DTCP Infra, and was VP, Finance & Operations until early‑2021.

Stefan Graiche

General Counsel

Graiche is GC at both DTCP and DTCP Infra, leading compliance, legal, and regulation. He joined DTCP from Commerzbank, where he led the legal aspects for blockchain, finance, and M&A projects.

Debanjan Banerjee

Operating Partner

Banerjee joined from DT, where he was Vice‑President for Investment Monetisation in DT's Europe segment.

Jan‑Michael Dierkes

General Manager, Luxembourg

Dierkes joined DTCP Infra in October 2021 to lead Luxembourg, having joined from agricultural and industrial machinery supplier K+S Group, where he led startup innovation.

Bart de Jong

Managing Director

De Jong joined DTCP Infra from pensions investment advisory OMERS Infrastructure, where he was Associate Director.

Anselm Maur

Principal, Private Equity

Maur has been at DTCP since 2017, when he joined from Barclays.

Waldemar Maurer

Managing Director

Maurer was Principal, Private Equity at DTCP before switching to DTCP Infra in January 2021. He is also a board member at Cellnex Netherlands, and a board observer at Cellwize and Keppler Data Tech.

Dragos Stefanescu

Partner, Strategic Relations

Stefanescu joined DTCP in 2019 as a Senior Strategic Advisor, and was named Partner at DTCP Infra in October 2021.
DTCP Infra shares five of DTCP's Senior Advisors:
Braxton Carter, former CFO at T‑Mobile US.
Timotheus Höttges, CEO at DT.
Fotis Karonis, EVP, 5G & Edge Computing at Capgemini‑Altran.
Thorsten Langheim, USA & Group Development at DT.
Uwe Nickl, co‑founder at Open Dutch Fiber and CEO at Deutsche Glasfaser.


Joseph Purnell is a Staff Reporter for TelcoTitans, contributing telecoms news analysis since 2019 as part of the TelcoTitans Editorial team.