Operator confirms closure of St. Petersburg development centre in response to Ukraine crisis.
"Many" of DT's thousands of employees have left Russia.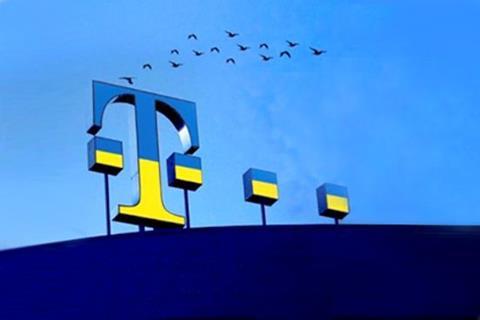 Deutsche Telekom said that it has ended software development activities in Russia in response to the country's invasion of Ukraine and ongoing war.
First flagged as a possibility during DT's annual results press conference on 24 February, the operator said it has been working since the beginning of the crisis to close the site.
DT offered the team of software developers, which were mostly located in St. Petersburg, the opportunity to work outside Russia and said "many employees" have left the country, but it did not specify how many people or where they have been relocated.
During the press conference last month, Chief Executive Tim Höttges suggested India or Eastern Europe as possible locations for the software development activities (Deutsche Telekomwatch, #106 and #112).
The operator reiterated that it does not run networks in Russia or have business relations with companies in the country. DT exited Russian telecoms group MTS in 2005. Moving its software developers out of the country removes DT's last direct involvement in the nation.
DT had about 2,000 staff working at the St. Petersburg base, run by local arm Deutsche Telekom IT Solutions Russia which provides internal IT support to DT NatCos and other functions. The centre has been supporting key DT initiatives such as fibre rollout, application programming interfaces, self-service apps, and open RAN software.
As recently as October 2021, when Höttges visited the centre, the Group mooted plans to expand its headcount to 3,000 staff and take advantage of Russia's "top IT talent" (Deutsche Telekomwatch, #106).
The St. Petersburg hub sat within DT's Group Headquarters & Group Services segment, which had an overall headcount of just under 19,500 staff at 31 December 2021.
DT's move follows actions by other companies in the telecoms sector in response to the Ukraine crisis. Vodafone Group suspended its Partner Markets agreement with MTS Group while Vodafone Foundation is providing humanitarian aid and deploying Instant Networks teams to set up mobile connectivity and charging stations for people fleeing the conflict. Suppliers including Ericsson and Nokia have halted product deliveries to Russia and many telcos are offering free calls and texts to Ukraine and waiving roaming fees.

Michelle Donegan is an experienced telecoms writer and has been contributing as a reporter and news analyst for TelcoTitans since July 2020.