Possible sale of T‑Mobile Netherlands could square with long‑rumoured plan to buy KPN in order to bolster the Group's convergence strategy.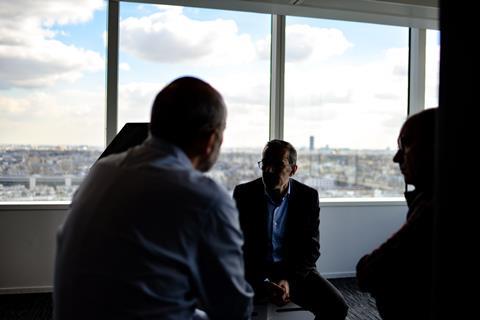 Deutsche Telekom's (DT) long‑mooted sale or flotation of T‑Mobile Netherlands could be on the verge of becoming reality, according to reports in the Dutch press.
Citing unidentified sources, Het Financieele Dagblad said DT is now actively preparing for a sale of its Dutch NatCo, with price estimates ranging from €4bn (£3.6bn) to €5bn. Some sources said a sale could be completed in the first half of this year, although others see the process stretching into the third quarter.
The general consensus is that a merger with either KPN or VodafoneZiggo is off the table; European Union regulators are extremely unlikely to approve a market concentration to just two main mobile network operators.
Instead, private equity firms such as Apex Partners, Apollo Global Management, Cinven, Providence Equity Partners, and Warburg Pincus are regarded as more likely takeover candidates as they have money to burn and a strong interest in telecoms assets.
Het Financieele Dagblad also indicated that Tele2, which still holds 25% of T‑Mobile Netherlands, is keen to offload its stake and would be supportive of a deal.
Strategic play
DT has entered a de‑leveraging phase following the acquisition of US‑based Sprint. A sale of T‑Mobile Netherlands remains one of the fund-raising levers it could pull, if needed — along with a part-sale or listing of GD Towers, its grouping of centralised tower assets covering Germany and the Netherlands (Deutsche Telekomwatch, #97).
Both T‑Mobile Netherlands and GD Towers remain within DT's USA & Corporate Development division, where much of the Group's strategic M&A activity takes place.
At the same time, the Group is focusing on solving some of the issues that are closer to home, as recently illustrated by the agreement to sell its wireline assets in Romania to Orange, for example (Deutsche Telekomwatch, #100). A Dutch mobile sell‑off could underpin DT's wider need for a European revival.
To be sure, T‑Mobile Netherlands is a turnaround success story for DT (Deutsche Telekomwatch, #89 and passim). Het Financieele Dagblad also notes that the NatCo is now the market leader on the Dutch mobile market with 6.7 million subscribers following the recent purchase of mobile virtual network operator Simpel (Deutsche Telekomwatch, #99).
However, while T‑Mobile is trying to build its own fibre presence with investor Primevest (Deutsche Telekomwatch, #88 and #91), KPN and VodafoneZiggo have a much stronger wireline footing, making it difficult for DT to achieve its goal of being number one or two in all markets where it operates. It has also been speculated for some time that DT is interested in buying KPN – a sale of T‑Mobile Netherlands would certainly serve to smooth the path to any deal.
Also worth noting is the recent arrival of Dominique Leroy as DT's new Head of Europe. As the former Chief Executive of Proximus in Belgium, the appointment underpins DT's desire for a helpful policy and regulation shift in Europe. Leroy may also now be seeking new funds to help realise some of her own strategic goals.
Soren Abildgaard, Chief Executive of T-Mobile Netherlands, told de Telegraaf that the Dutch NatCo was put up for sale in 2015, but did not receive offers higher than €1.8bn. DT was said to have wanted a minimum price of €2.2bn. T‑Mobile Netherlands has of course expanded significantly since then, not least because of the Tele2 NL and Simpel acquisitions.

Anne Morris is a freelance journalist, editor and translator. She has been working as a reporter and news analyst for TelcoTitans since 2016.