DT CEO Höttges meets with Hungarian PM.
Operator's local unit Magyar Telekom accelerates developments in the country.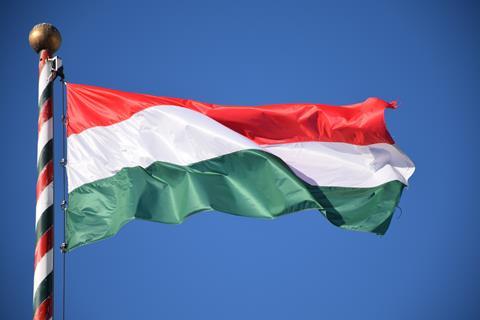 Hungarian Prime Minister (PM) Viktor Orbán met with Deutsche Telekom (DT) Chief Executive (CEO) Timotheus Höttges in mid‑November 2021 to "review the challenges" of Hungary's ongoing digital development.
The pair — who are said to consider each other "strategic partners" — agreed the country must "fully capitalise on the opportunities offered by digitisation", according to the PM's press chief.
The visit, which came as part of a multi‑stop tour of DT's Europe NatCos (see separate), is at least the third time Höttges and Orbán have got together since late‑2018 (Deutsche Telekomwatch, #76 and #82). As with the latest trip, nothing concrete has been revealed of their discussion points, with official announcements sticking merely to bland, high‑level themes that provide obvious areas of agreement. Nonetheless, DT has had a pretty full public affairs agenda in Hungary since 2010, when Orbán's latest spell as PM began. As well as Orbán's tendency to depart from European Union norms in various parts of economic and social policy, notable areas of contention have included competition levels, a special telecoms tax introduced in the wake of the sovereign debt crisis, and a failed attempt by Magyar Telekom (MT) to divest its T‑Systems Hungary enterprise unit in 2019. DT was also rumoured to be considering selling its shares in MT during 2018 (Deutsche Telekomwatch, #71 and #79).
Hungary for more
Höttges reportedly emphasised the acceleration of developments in Hungary in recent years, provided by MT. The local unit's Gigabit wired network is said to be available at 2.9 million end‑points, providing 5G access to one million customers.
Höttges went on to say that the "hunger for data" caused by COVID‑19 has continued to grow despite the lifting of national lockdowns. He noted that modern telecom networks, along with the free and discounted services offered by providers, have "greatly contributed" to the successful navigation of the new challenges presented in the past 18 months.
According the press chief, Höttges added that, despite this positivity, some content providers are "failing to contribute" to the development of networks, while telecoms operators are not only bearing the costs of those developments, but also their tax burdens.
More developments, investments, and a supporting tax policy are required if Hungary wishes to improve its already strong position on the European Union's Digital Economy and Society Index, noted Höttges.
MT debuted commercial 5G services in Hungary during April 2020, two weeks after acquiring 5G‑enabling airwaves at the country's spectrum auction. The network launched in the 3.6GHz band, based on equipment provided by longstanding network partner Ericsson (Deutsche Telekomwatch, #93).
In early‑2021, MT forked out HUF 44.28bn (€124m) to extend licence durations in the 900MHz and 1800MHz frequency ranges (see table). The licences were due to expire in April 2022, but now run to April 2037 (Deutsche Telekomwatch, #102).
MT will retire 3G services in the second half of 2022, according to local media reports. The operator has been gradually shutting down 3G services since summer 2020 (Deutsche Telekomwatch, #108).