Deutsche Telekom wants to carve out "all" of its towers across Europe, says CFO Christian Illek.
Change in mindset comes following rapid rise in TowerCo valuations.
Czech and Slovakian footprint next to be assessed for extraction from NatCos.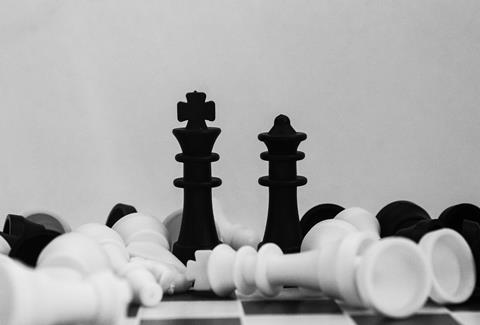 Christian Illek, Chief Financial Officer at Deutsche Telekom, flagged the Group's intention to "carve out" more of its European tower assets.
Speaking during a press conference ahead of the Group's Capital Markets Day 2021 today, Illek said that the Group was "figuring out our options" with regards to its European tower footprint.
Three options are said to be in consideration: complete sales; the sale of minority shares; or the purchase of a stake in a tower company.
Illek added that "generally" there is a desire to "bundle our operations at GD Towers" — the central wireless infrastructure vehicle that encompasses DT's assets in Germany, Netherlands, and now Austria — after Magenta Telekom's portfolio was transferred in the quarter to March 2021 (Q1 FY21 — Deutsche Telekomwatch, #101).
Illek indicated that assets in the Czech Republic and Slovakia are next on the list for a potential carve‑out or sell‑off.
The Group issued a statement confirming that it was assessing options for the Group's tower portfolio, but said any decisions will be made "with no time pressure".
Motivated sellers
The Capital Markets Day comments mark a slight change in rhetoric by Illek and Chief Executive Timotheus Höttges. At the Group's FY20 results call in March 2021, Höttges was clear that a tower sell‑off was not imminent. Referencing the current trend among Deutsche Telekom's peers of selling off tower assets, he said that "everybody is doing something, and this is exactly why I'm not". "We keep the value on hand", he said. "We can raise money at any time".
Today, Illek said that although the Group has always "monitored" the market, deal-making is only now on the table because of the extent of the rise in European tower assets' valuations, specifically in terms of profit multiples. He said multiples in the US and European markets are now "on a par", with the historic gap being a reason for reluctance to enter into tower deals.
Echoing Höttges' comments in March, Illek was careful to stress that the new interest in monetising tower assets was not brought about by similar movements by Deutsche Telekom's peers.
However, he has been impressed by the multiples peers have managed. Telefónica signed a €7.7bn cash deal with American Tower earlier this year and Illek enthusiastically pointed to the 30.5 adjusted operating income multiple Telefónica raised from the sale as a positive sign for the market.
The initial public offering of Vodafone's tower business Vantage Towers was also among the activities Illek said he watched. The IPO raised €2.3bn in gross proceeds, exceeding analyst expectations.
Cellnex on the mind
Illek added that, with its towers being a "kingmaker" asset, the Group has the power to make any potential buyer "the leading player in Europe". Cellnex Telecom was name‑dropped as among those that could benefit from a tie‑up.
The Spanish tower company is engaged with Deutsche Telekom in the Netherlands, where the pair are melding assets, and is an anchor investor in Deutsche Telekom Capital Partners' Europe-focused Digital Infrastructure Vehicle (Deutsche Telekomwatch, #103).
GD Towers as it stands
GD Towers is Deutsche Telekom's central towers division and includes Magenta Telekom Infra (Austria) and Deutsche Funkturm (Germany). T‑Mobile Infra (Netherlands) also sits in the division for now, but is being folded into Cellnex Netherlands as part of the Dutch tie-up with Cellnex. The transaction is expected to receive regulatory approval before the end of June 2021. GD Towers itself sits under the Group Development operating segment, alongside T‑Mobile Netherlands. In FY20, it reported a 4.7% uptick in revenue, to €989m.
Unit
Tower portfolio (approximate)

Source: Companies.

Magenta Telekom Infra

Austria

7,000 sites

Deutsche Funkturm

Germany

32,500 sites

T‑Mobile Infra (Cellnex NL)

The Netherlands

3,100 sites


Joseph Purnell is a Staff Reporter for TelcoTitans, contributing telecoms news analysis since 2019 as part of the TelcoTitans and Market Mettle Editorial team.