Group agrees sale of 51% stake in Austrian and German towers business.
Windfall and partitioning of GD Towers to strengthen balance sheet and free DT for potential next wave of M&A.
Deal has built in fail-safes for Group and NatCos.
Dutch infra partners Cellnex and KKR miss out, creating strategic question marks.
GD Towers likely to get acquisitive under new management.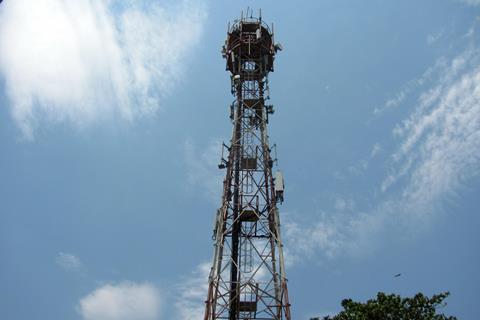 Deutsche Telekom confirmed it has plumped for Canadian investment firm Brookfield Asset Management and US infra group DigitalBridge as its new, core strategic tower partners in Europe, in the process spurning existing allies Cellnex Telecom and KKR.
The long-prepared tie-up, which must still get past regulators, will see the two organisations secure a 51% stake in GD Towers, the entity DT created in 2019 to house European tower assets tabled for monetisation (Deutsche Telekomwatch, #83). These included Deutsche Funkturm and Magenta Telekom Infra, its wireless real estate businesses in Germany and Austria, respectively — as well as T-Mobile Infra in the Netherlands, which ended up being sold to Cellnex in early-2021 and is not therefore part of the deal.
In return, DT is gaining a multibillion-euro windfall to progress its two main financial priorities: re-inflating its shareholding in American powerhouse T-Mobile US to beyond 50%; and Group-level de-leveraging. In doing so, the sale brings the operator closer to reaching an anticipated nirvana where it has a massive flow of free cash coming in from T-Mobile, to fuel further expansion of its business and cement global digital telco credentials (Deutsche Telekomwatch, #105 and passim).
DT said the transaction — which it aims to conclude "towards the end of 2022" — assigns GD Towers an enterprise value of €17.5bn (£14.8bn) on a cash- and debt-free basis, slightly lower than the €18bn–€20bn range reports had mooted. The deal's valuation translates into a €10.7bn return for DT in terms of leverage reduction, or €6.5bn cut to net debt including leases.
Backup ensured with options, access deals
DT was particularly keen to stress that it has fail-safes built into the deal, to maintain operational stability and provide backup, should the new partnership go south.
Despite giving up majority ownership of GD Towers, the Group indicated, notably, that it has secured an option to regain control of and reconsolidate the business at an unspecified point in the future.
People-wise, it will keep two out of five seats on the GD Towers Shareholder Committee, including the chair (for an initial period); and the familiar faces of Bruno Jacobfeuerborn (Chief Executive) and Thomas Ried (Chief Financial Officer) are being retained on the business's executive.
Telekom Deutschland and Magenta Telekom have, further, agreed 30-year master lease agreements to retain access to the tower portfolio on what DT called "favourable" and "inflation-protecting" terms. Perks include discounted rates; a 3% cap on annual increases; "guaranteed access" to so-called "golden sites"; and priority access to radio access network modernisation (up to 2028). Build-to-suit deals have also been agreed for about 5,400 new sites across the two markets through to 2026.
Follow on M&A in pipeline
DT's other obvious area of emphasis was the potential to expand GD Towers by tapping into the financial heft of Brookfield and DigitalBridge.
It indicated the partners will work to "further refine and evolve the GD Towers strategic plans and ambitions for enhanced value creation in both the core towers business and in fast-growing adjacent segments, as well as through M&A". Through the tie-up, GD Towers will be able to "pursue these value-accretive investments with a capital structure appropriate for an infrastructure business, which otherwise would be subject to the constraints of the Deutsche Telekom balance sheet", it added.
" Deutsche Telekom once again delivers on its strategic agenda. We crystalise the value of our tower assets, thereby creating value for our shareholders. At the same time, the deal allows us to continue improving Deutsche Telekom's undisputed network leadership in Germany, and benefit from further value upside of the towers business through our retained 49% stake. "

Tim Höttges, CEO, DT.
DT also stressed both companies' "substantial exposure to the European towers sector" — DigitalBridge being Liberty Global's partner on cloud infra venture AtlasEdge, as well as having tower assets in Belgium and Finland; and Brookfield being part of consortiums that own France's TDF (although reports have suggested it is looking to exit) and part of Telia Company's Nordic tower businesses.
Partner management required after Cellnex and KKR miss out
DT did not refer to Cellnex in its statement on the Austrian and German tower deal, and neither business has yet clarified future plans for their partnership, and competitive strategy, in light of DT's tie-up with Brookfield and DigitalBridge.
DT and the aggressively expansive Cellnex have been circling each other on towers for the past several years, regularly making positive noises about the possibility of a regional tie-up encompassing the GD Towers assets (Deutsche Telekomwatch, #71, #73, #101, and #114). In 2017, they jointly invested in former Sunrise Communications arm Swiss Towers, before DT exited the business two years later (Deutsche Telekomwatch, #64). They then built on this with Cellnex's takeover of T-Mobile Infra, seeing DT retain a minority (38%) stake in Cellnex Netherlands, the tower group's enlarged Dutch business — and in parallel, tying with the Spanish provider on the creation of a new fund, called the Digital Infrastructure Vehicle (DIV), focused on European M&A opportunities (Deutsche Telekomwatch, #101).
The DIV element of the tie-up has since gone quiet, raising question marks — but DT may well be keen to keep Cellnex onside, given that the latter has not yet targeted Germany in its European expansion programme. Cellnex's shares rose sharply earlier this week when reports indicated it had pulled out of the bidding for GD Towers. It was said to have offered DT a single-digit stake in its own business as part of its offer.
Other parties that lost out in the GD Towers battle were said to have included Vodafone's Vantage Towers — DT's main infra rival in Germany — and a pure private equity consortium led by KKR, DT's partner in Netherlands' wireline infrastructure startup Open Dutch Fiber (Deutsche Telekomwatch, #103). KKR was previously mooted in reports as favourite to land the GD Towers deal.