Germany Chief Executive Srini Gopalan sees room for "one or two" FTTP joint ventures in the operator's next-gen rollout master plan.
DT reiterates that overriding onus is on in-house build.
Gopalan denies altnet challengers are forcing DT to up pace.
Move follows internal rejig on FTTP.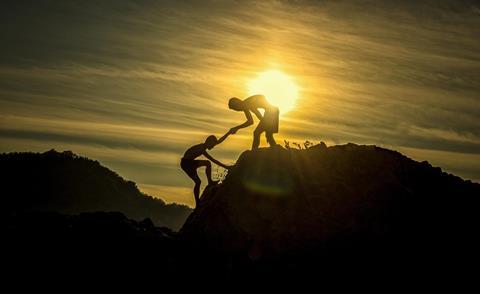 Deutsche Telekom (DT) is open to forming "one or two" more joint ventures to help accelerate next-generation broadband network rollout in its home market, according to the boss of its German business Srini Gopalan.
Speaking during the Group's Q1 FY22 results presentation on Friday, Gopalan indicated DT could still add more side businesses to its domestic FTTP formation — building beyond the Glasfaser Nordwest and GlasfaserPlus JVs it has already formed with utilities group EWE and Australian infrastructure investor IFM, respectively (Deutsche Telekomwatch, passim).
Responding to a question from New Street Research's James Ratzer, the Telekom Deutschland Chief Executive said DT was "open to a few JV conversations", noting that the tie-ups — while deconsolidated — "give us close to owner economics in places where we don't own the network completely". He said he would "paint a picture of three to four JVs which supplement our own build — and we have already got two with Glasfaser Nordwest and GlasfaserPlus".
At the same time, Gopalan indicated DT did not want to go too far when it comes to diluting its hold on the FTTP market. "This is not going to be a patchwork of 15 JVs because our focus is to try and make sure, when the fibre end game plays out, we have as much owner economics-based fibre as possible", he explained. The operator is seeking 'owner economics' in the "vast majority of our footprint", Gopalan reiterated.
Side hustles form key part of DT's FTTP toolkit
Following some rejigging of targets in 2021, DT is aiming to cover ten million premises with its full-fibre network by the end of 2024 and all German households by 2030.
For the Group, the JVs give it a way of gaining 'extra' FTTP coverage, beyond the 2024 goal, while also being partitioned from the Group's balance sheet, at a time when it is focusing on de-leveraging following 2020's Sprint mega-takeover by T-Mobile US, and re-inflation of its ownership level in the American business.
In 2021, Gopalan laid out a multi-layered plan to enable the operator to stretch out its FTTP budget and footprint, aided by both JV formation and several other initiatives including rollout innovation and efficiencies, telco partnerships, internal savings and capex re-allocation, and closer collaboration with public sector bodies on planning (Deutsche Telekomwatch, #105).
The Group has mandated GlasfaserPlus, which began deployments earlier this year, to cover four million premises in rural and 'development' areas by 2028 (Deutsche Telekomwatch, #111). Glasfaser Nordwest, which started operations in 2020, aims to pass 1.5 million premises by 2030 (Deutsche Telekomwatch, #90 and passim). Neither rollouts yet form part of DT's own FTTP roadmap.
Beyond its domestic market, past reports in the German press have suggested DT may also form fibre JVs in other European markets, including Austria and Poland. Investment arm Deutsche Telekom Capital Partners has minority stakes in two FTTP ventures in the Netherlands and UK: Open Dutch Fiber and Community Fibre.
A dig at the diggers
Despite the apparent interest in more tie-ups, Gopalan denied DT was feeling pressure from challenger fibre providers to accelerate its FTTP plans, echoing his earlier dismissals of "fibre-to-the-press release" activity in Germany.
" The altnet play in Germany, to be honest, is proving more fragmented than we would have thought a couple of years ago, and it's a bit hard to call where that environment is going right now. "

" Suffice to say, a lot of them are finding it easier to raise money than build fibre, right? I think there is more money coming in. Or I think the easiest bit is to do the PR about the money. The next easy bit is to raise the money. The toughest bit is to actually build fibre. "

" [Regarding] pressure from altnets to accelerate, I'd say that's reasonably limited and well within the scope of our current thinking on plans. "

Gopalan.
Gopalan changing things up on tie-ups
Gopalan's signal that more deals could be in the pipeline comes despite his recent move to dissolve Telekom Deutschland's Broadband Cooperation department, which managed the operator's push to form collaborative fibre tie-ups in Germany (Deutsche Telekomwatch, #114). Dido Blankenburg, who led the division, declared his job "accomplished" when announcing he will exit DT at the end of June.