Group's Dido Blankenburg sees connecting homes as the next big debate.
BNetzA highlights need for lighter fibre regulation and cooperation among market players.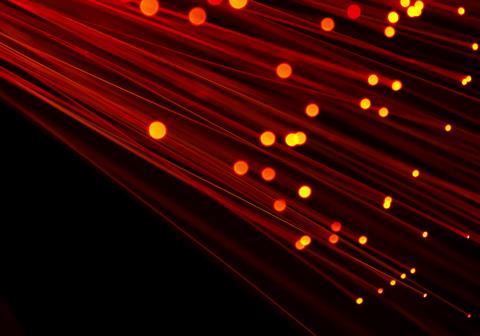 Dido Blankenburg, Representative for Broadband Cooperation at Deutsche Telekom (DT), sought to underline the Group message that fibre is the future for the German market and reiterated its goal to reach ten million homes by the end of 2024.
During a panel session at FTTH Conference 2021, Blankenburg was also careful to ensure no implied criticism of past strategy, or conflict with previous defensive comments by Group CEO Timotheus Höttges over home market NatCo Telekom Deutschland's overriding focus on copper enhancement, including via vectoring, over the last decade.
He pointed out that Telekom Deutschland's existing infrastructure proved more than equal to supporting Germany's workforce when the coronavirus pandemic forced millions to work remotely with little prior warning. "I think it was a wise decision in the past, but of course we now look into the future", Blankenburg said.
Blankenburg was participating in a panel titled Zoom on German FTTH market. He further emphasised Telekom Deutschland's focus on three key pillars to support FTTP deployments: rollout in economically viable areas using its own investment; the potential use of subsidies in less viable areas; and partnerships with other players. "Of course, it's the mix of those three pillars that will bring the 'fiberisation' of Germany. We always said we can't do it alone", he said. "But we are hurrying as much as possible".
Srini Gopalan, CEO of Telekom Deutschland, recently laid out a fresh, multi‑layered plan to enable Telekom Deutschland to speed up fibre deployment, describing Germany as a "bloody hard" place to build out fibre — not least because it has 16 federal states and "2,700 different municipalities".
Blankenburg concurred with this sentiment. Perhaps echoing Gopalan's recent derisory references to the prevalence of 'fibre to the press release' announcements in Germany, he indicated that homes passed versus homes connected is set to be the next big debate.
He also pointed to the connection of multi‑dwelling units as a particularly thorny issue in cities, while making reference to housing association contracts with cablecos — a topic that has long been an emotive issue for Deutsche Telekom and which is set to change under Germany's revised Telekommunikationsgesetz (Telecommunications Act/TKG).
Although housing associations "see that the law is changed", he explained, they have not quite worked out their future strategy. "They had a business model that was paying kickbacks to them in a way… [the change to the law] takes away 5% to 10% of their P&L", Blankenburg observed. "That's also a problem they have to solve, and it's for us to find offers".
Taking a lighter approach
Blankenburg was flanked on the panel by Wilhelm Eschweiler, Vice‑President at Bundesnetzagentur (Federal Network Agency/BNetzA), and Marius Dallmann, Executive Director, Expansion, at Deutsche Glasfaser — a leading fibre rival and open network partner of Telekom Deutschland, as well as an FTTP ally of Vodafone Germany.
Eschweiler, like Blankenburg, was keen to defend Germany's early focus on vectoring, even though he conceded that the "broadband supply in Germany is, especially with regard to fibre, not ideal".
He argued that German broadband is "still a lot better than its reputation", pointing out that 89% of households were able to receive speeds of at least 100Mbps by the end of 2020. "This good coverage is, to a large extent, based on the capability of the legacy copper network, which was largely upgraded by using vectoring technology", Eschweiler noted. "Moreover, 60% of the households had access to Gigabit lines, mainly via cable infrastructure".
"Nevertheless, in the long run, pure fibre connections are the most future-proof and best-performing solution to enable innovative applications in areas like e‑health, smart‑homes, or multimedia", and the deployment of such fibre networks is accelerating, he added.
Eschweiler pointed to the intention of the BNetzA to limit the regulation of fibre networks to the minimum level necessary. "In order to meet [future growth] expectations, we have to provide suitable framework conditions to support the deployment. Of course, my authority cannot actually build networks or make unprofitable business cases profitable", Eschweiler joked, "but we have to keep the incentives to invest in fibre networks, while protecting the competitive environment".
He also highlighted work by the so‑called Gigabitforum, which was established by the regulator as part of efforts to foster collaboration among all major market participants. It will "discuss the most relevant topics in regards to the goal of a comprehensive fibre rollout" and migration from copper to fibre.
Open access has been one of the major topics of discussion at the forum, he said. Other topics include the requirement to develop common technical processes and standards for the deployment of fibre by different providers and in different locations throughout Germany. "Our expectation is that also in the future many fibre investment projects will be conducted by alternative operators, and not only by a large operator such as Deutsche Telekom. We still believe in competition", Eschweiler said.
Dallmann, meanwhile, described Deutsche Glasfaser as the leading altnet challenger in Germany and confirmed it has now passed close to 1.2 million homes, with a 40% subscriber rate. In answer to a question about the potential for market consolidation, Dallmann observed that the opposite is currently taking place as new players continue to emerge.
As an example, he pointed to the creation of the Unsere Grune Glasfaser JV by Telefónica and Allianz, and noted the ongoing interest of private investors in the German market. "Yet telcos are a scale business, of course. In the mid and long run, we definitely anticipate a consolidation, especially of subscale players", Dallmann said.


Anne Morris is a freelance journalist, editor and translator. She has been working as a reporter and news analyst for TelcoTitans and Market Mettle since 2016.