DT's rollout of Huawei 5G under renewed threat as President Trump cuts off vendor's US supply chain.
Netherlands to make decision "soon" on Chinese supplier.
Prague Proposals imply Huawei is a potential 5G security risk.
Berlin academic claims German operators do not need Huawei.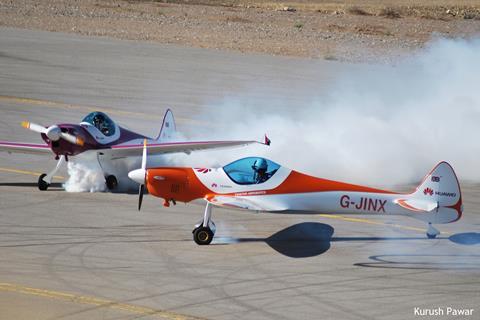 Deutsche Telekom (DT) senior executives kept a low profile as the US-led political furore surrounding Huawei Technologies intensified. American President Donald Trump maintained a clear message to US allies that it will limit intelligence-sharing with them if they allow Huawei to supply 5G networks.
Thorsten Benner, an academic and co-founder and director of the Global Public Policy Institute in Berlin, backed Trump's call to block Huawei 5G equipment – something that DT and many other operators are keen to avoid. In a lengthy interview with Focus Online, Benner expressed more concern about sabotage than espionage. In a conflict between China and the USA, he thought the Chinese state could force Huawei to paralyse networks of US allies.
" We should not let our critical infrastructure be populated by a company that is ultimately under the control of the Chinese party state. It would be naive to believe that the government does not use Huawei for its purposes. "

Thorsten Benner.
Benner argued that it was not a pressing problem if the pace of 5G rollout slowed without Huawei involvement. "Applications such as telemedicine or autonomous driving – for which we allegedly need 5G so [urgently] – will not be rolled out in the next two years [in Germany]", he said.
He also claimed that any 5G technical advantage that Huawei may have now will soon be clawed back by rivals Ericsson and Nokia, and that any 5G savings German operators might gain by plumping for Huawei – Benner accused Huawei of price dumping in Europe to grab market share – will be wiped out in the longer term if operators are to ensure network autonomy and to avoid compromises in security.
Benner's views run counter to those held by German authorities. In a recent interview with the Financial Times, Jochen Homann, President of Germany's Bundesnetzagentur (BNetzA/Federal Networks Agency), struck a much more accommodating tone on the Chinese supplier than the US government (Deutsche Telekomwatch, #83). "The position the Bundesnetzagentur takes is that no equipment supplier, including Huawei, should, or may, be specifically excluded", said Homann. He added that the agency had not seen any hard evidence that Huawei poses a security risk.
Homann's pragmatic approach chimes with guidelines recently drawn up by BNetzA and Bundesamt für Sicherheit in der Informationstechnik (Federal Office for Information Security/BSI) for supplier involvement in 5G infrastructure. Widely seen as a way for Huawei to avoid an outright ban from 5G participation in Germany (Deutsche Telekomwatch, #81), the guidelines include recommendations that critical core components can only be installed once they have been tested in a BSI-approved laboratory, certified, and undergone further checks on delivery. Network operators must also constantly monitor network traffic for abnormalities and should not depend on a sole supplier.
Prague Proposals
A gathering in Prague in May 2019, comprising security officials and experts from 32 (mostly western) countries, and four (unnamed) "global mobile network operators", put forward guidelines for 5G deployment.
The so-called Prague Proposals, which are non-binding, warn governments against relying on 5G technology that might be vulnerable to state influence. "The overall risk of influence on a supplier by a third country should be taken into account", read a summary of the meeting. It further noted that "risk assessments of suppliers' products should take into account all relevant factors, including applicable legal environment and other aspects of [the] supplier's ecosystem".
Huawei was not mentioned by name, but the proposals seem a thinly-veiled reference to China's National Intelligence Law, approved in 2017, which states that Chinese organisations and citizens shall "support, cooperate with, and collaborate in national intelligence work". The fear is that Huawei (and smaller local rival ZTE) could be asked to embed 'backdoors' into equipment, so allowing Beijing access for the purposes of spying or sabotage – allegations that Huawei strenuously denies.
Huawei downplayed the importance of the Prague Proposals, while a China government spokesperson, somewhat disingenuously, said they represented the views of only a handful of countries.
Algemene Inlichtingen- en Veiligheidsdienst (AIVD), the intelligence and security agency of the Netherlands discovered a backdoor on the network of a "major Dutch telecoms firm", so making it possible to access customer data, according to a report by De Volkskrant, using anonymous sources. T-Mobile Netherlands said it was not aware of any AIVD investigation, while KPN and VodafoneZiggo declined to comment. Speaking in mid-May 2019, Stef Blok, Minister of Foreign Affairs, said the Dutch government will decide "soon" on whether or not it will allow Huawei to supply 5G equipment locally.
US-China trade war ratchets up
The escalating trade war between China and the USA is casting a shadow not only over operators' 5G network planning, but also smartphone portfolio choices.
In mid-May 2019, Trump placed Huawei on a so-called 'entity list'. The upshot is that any US business shipping products, software, or services to the Chinese supplier will need a licence from the Department of Commerce. The ban is due to come into force in mid-August 2019, giving US providers some time to manage the disruption. Huawei claimed that around 1,200 businesses will be affected and it will cost the US economy dear. The Chinese supplier said it spent about $11bn (EUR9.8bn) on components and services from US providers during 2018.
In compliance with the executive order, Google suspended business with Huawei – a move that gained much attention, considering its responsibility for developing the Android operating system. Although Huawei will not lose access to Android, which is open source, Richard Windsor, founder of research specialist Radio Free Mobile, laid out in stark terms the damaging consequences of losing Google's input. "Android devices outside of China must offer access to Google services in order to have any prospect of being sold", he said.
British chipmaker ARM said it was halting cooperation with Huawei, making it much more difficult for the Chinese supplier to develop new smartphones.
Operators including British 5G frontrunner (and minority Group investment) EE have already indicated that they will not stock 5G-enabled devices from the Chinese supplier. DT has yet to voice an opinion about how the US move will impact interest in Huawei's next-generation smartphone devices.
Huawei feels pinch
Ren Zhengfei, Founder and Chief Executive of Huawei, anticipated that US-led sanctions against the Chinese supplier will significantly curtail revenue growth during 2019 and 2020. "We didn't expect the US[A] would so resolutely attack Huawei", said Zhengfei. He was optimistic, however, that Huawei will recover. "By 2020, we may regain our growth momentum to contribute more to human society", he added.
If the Trump administration is keen to put the squeeze on Huawei, many operators in Europe and Asia appear to be sticking by the embattled supplier. In May 2019, Bob Cai, Chief Marketing Officer for Huawei's Carrier Business Group, claimed that the vendor had signed 42 commercial 5G contracts and shipped 100,000 base stations, up from 30,000 at the start of 2019.