Group could make a decision this week.
Cellnex reportedly offered DT a small stake in its own business as part of tower proposal.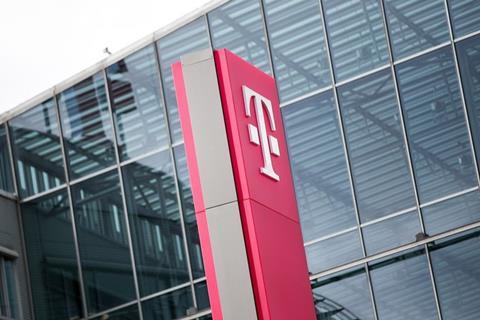 Deutsche Telekom was said to be moving closer to a decision regarding the full or partial sale of its tower interests following multiple approaches from potential investors.
Bloomberg indicated that a consortium backed by US investors KKR, and also including Global Infrastructure Partners (GIP) and Stonepeak, is emerging as favourite to buy a stake in the Group's tower portfolio in a deal that could value the unit at around $20bn (£16.7bn, €19.5bn).
KKR is DT's private equity partner in Netherlands' infrastructure startup Open Dutch Fiber.
Bloomberg said in June that KKR, GIP, and Stonepeak jointly made a binding offer for a controlling stake in the unit. The KKR-led bid is reportedly seen as more attractive than a rival proposal from Cellnex, another existing DT partner, and Brookfield Asset Management.
Reuters reported last week that Cellnex had offered DT a stake of less than 10% in its own business in a deal worth €18bn, in an effort to counter the KKR-led bid.
Spain-based Cellnex is already the Group's senior partner on a tower venture in the Netherlands. It is also collaborating with Deutsche Telekom Capital Partners on a European-focused Digital Infrastructure Vehicle investment fund (Deutsche Telekomwatch, #101).
The Bloomberg report suggested that DT could pick the winning bid as soon as this week, although it also emphasised that the Group could still decide to retain the assets.
Speculation surrounding the future of DT's towers has been building since the Group put GD Towers up for sale, valuing its 40,600-mast operation at €18bn. GD Towers groups together the German infrastructure business Deutsche Funkturm (DFMG) and around 7,000 masts in Austria.
Cellnex has some history in offering shares in exchange for tower assets. The series of agreements announced in November 2020 to acquire CK Hutchison's approximate 24,600 sites in six European countries could see the Hong Kong group secure about 5% of Cellnex' share capital as part of the transaction.
Vodafone's Vantage Towers business and American Tower Company have previously been namechecked as interested parties in DT tower assets, although Vodafone is now said have dropped out of the running. Reuters noted that Vodafone had initially been seeking a strategic combination of Frankfurt-listed Vantage Towers with DFMG. The report also suggested Cellnex was primarily interested in the German operation.
American Tower Company has already acquired the tower division of Telefónica's Telxius subsidiary in a €7.7bn all-cash deal.
DT has been giving out signals regarding a possible towers transaction since at least 2015, and this became a more concrete possibility in 2017, when it transferred oversight of DFMG into its central, M&A-led Group Development division, to pave the way for footprint expansion and partnerships (Deutsche Telekomwatch, #51 and passim).
The Group's final decision could rest on how much control it will retain over its tower business once the transaction has been completed.
Reuters reported last week that the Cellnex plan would allow DT to keep a minority stake in DFMG. The KKR proposal would also apparently allow the Group to retain control over its tower business, but DT might be forced to compromise on key strategic decisions.