Group continues to build out IoT ecosystem with cash injection into US connected-label startup.
hubraum flags system as potentially "really useful" add to DT's IoT armoury.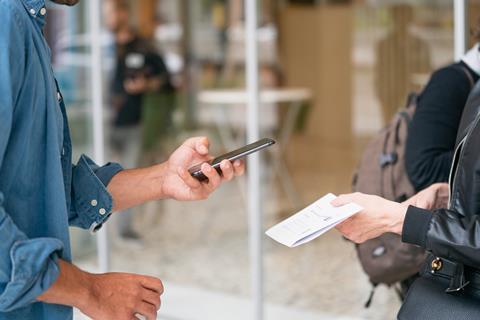 Deutsche Telekom's innovation unit hubraum revealed it has made an investment in MonoLets — a US startup that has developed new "smart label" technology for manufacturers, retailers, and transporters.
Florian Steger, Managing Director of Deutsche Telekom hubraum Fund, flagged the deal as one of two investments made by the unit during 2021, alongside in-building coverage solution provider PHYTunes.
Speaking in a video posted on LinkedIn, he said MonoLets' technology — which enables peer-to-peer wireless networking of sensors through Bluetooth-equipped labels — could be "really useful for IoT applications".
DT has not formally announced the deal, but MonoLets highlighted a seed round in November 2021, featuring contributions from Deutsche Bahn Digital Ventures, VC firm TecPier, and other "prominent investors".
The startup, based in California, claims its system offers a "significantly" cheaper basis for asset tracking than RFID, in terms of both "initial investment and lifetime cost of ownership" — as well as being a better platform for producing data and insight.
It appears to have been set up in 2020 as a spinoff from University of California, Berkeley, where CEO and founder Osama Khan was a research scholar. Peter Santos, previously CEO of wireless power startup GuRu, is the startup's Executive Chairman.
Also a network innovator, PHYTunes claims to have developed technology that can solve propagation challenges within buildings, using a Cellular Subscriber Lines-based system that exploits premises' wired and wireless infrastructure. It secured funding from hubraum as part of a seed round announced in September 2021, after winning first prize in a Telekom Challenge science competition run by R&D arm T-Labs (Deutsche Telekomwatch, #107–#108). DT has long held interest in technology that can raise quality of service for residential and enterprise broadband customers.
Raum to grow
hubraum's early-stage investment pot is one of multiple vehicles that DT uses for startup funding, alongside Deutsche Telekom Capital Partners (which focuses on bigger, returns-focused deals) and the Group's Telekom Innovation Pool (internal and external 'strategic' investments). The Group also has a Corporate Innovation Fund to support in-house ventures and ideas.
hubraum investments, to January 2022
Startup (country of origin)
Year of initial investment
Proposition/focus

Current portfolio

ciValue (Israel)

2015

Personalisation

CloudStorm (Hungary)

2018

Robotic process automation

Contiamo (Germany)

2014

Analytics

DanceFight (USA)

2020

Virtual dance app

eParkomat (Czech Republic)

2017

Parking spot availability predictor

Excalibur (Poland)

2014

Authentication service

HypeLabs (Portugal)

2019

Mesh networking

JustTAG (Poland)

2019

Advertising analytics

LeoAR (USA)

2020

Artificial reality developer

MonoLets (USA)

2021

Asset tracking

neoteq ventures (Germany)

2020

Early-stage venture capital fund

PHYTunes (USA)

2021

In-building coverage solutions

tagSpace (Australia)

2020

AR experiences

Teraki (Germany)

2017

IoT enabler

Twyla (Germany)

2017

Machine learning-based chatbots

UBIRCH (Germany)

2020

Blockchain data security

Unigluko (Croatia)

2015

Digital health

Exits

Blinkist (Germany)

2012

Mobile reading app

Flexperto (Germany)

2015

Customer communications platform

M2MGo (Germany)

2015

IoT enabler

Reparando (Germany)

2017

Device repair

Reputami (Germany)

2013

Hospitality reputation management

Salonmeister (UK)

2013

Salon booking platform

Texel (Israel)

2018

Virtual reality software
Sources: Deutsche Telekomwatch; hubraum.