Drone security specialist confident the airport market will be worth "millions of dollars".
Procurement departments at European airports apparently gearing up to award tenders.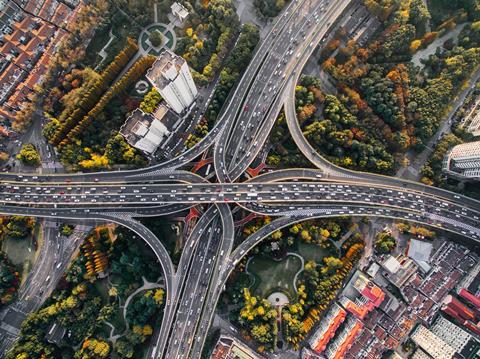 Deutsche Telekom (DT) and DroneShield, an Australia-based specialist in drone security tech, revealed they have collaborated on a pilot at a "mid-tier European airport".
DroneShield said it had successfully trialled DroneSentinel — the company's anti-drone defence system — with DT playing the role of "manager".
The Australian vendor did not expand on what DT's management duties entailed exactly, but presumably they involved operation of an LTE network. This is something that German NatCo Telekom Deutschland has had experience with through Droniq, a joint venture (JV) between DT and Deutsche Flugsicherung (DFS), the German air traffic control service (Deutsche Telekomwatch, #83).
Oleg Vornik, Chief Executive at DroneShield, thinks the anti-drone defence market could be huge. He flagged 2018's high-profile (and costly) drone-related disruption at the UK's Gatwick Airport to help make his case.
"We are now seeing airports, particularly in Europe, mobilising their procurement selection processes towards wide rollouts of counter-drone systems. Each individual airport deployment is worth up to a multi-million dollar contract, including upfront and ongoing subscription payments, depending on the airport size and protection requirements. This successful trial forms a critical part of those selection processes."

Vornik.
Fellow drone travellers
DT has been linked with DroneShield and development of anti-drone defence systems since at least 2016 (Deutsche Telekomwatch, #58). At that time, DT reportedly hooked up with DroneShield and various other tech specialists to test out a system to protect airports, stadiums, and privacy-sensitive enterprises — such as carmakers — to fend off unwelcome attention from unmanned aircraft systems (UAS). Partners involved in the project were Airbus DS Electronics and Border Security (Germany), Rohde & Schwarz (Germany), Dedrone (USA), and Squarehead Technology (Norway).
Since 2017, DT has also been marketing a drone defence shield solution to business customers, based on a customised version of the DroneTracker software of drone-technology specialist Dedrone. The offering also features a frequency scanner from Rohde & Schwarz, microphone arrays from Squarehead, radar equipment from Robin Radar Systems, and jammer technology from HP Wüst (Deutsche Telekomwatch, #59). As far as Deutsche Telekomwatch can determine, DT has not provided an update on the solution's traction.
Living in airspace harmony
DT has another, end-user-facing angle on airport drone safety through Droniq. The JV recently claimed that, by using its UAS Traffic Management (UTM) system, it is now possible to safely integrate drones into Germany's airspace over long distances (Deutsche Telekomwatch, #94.)
The Droniq pitch is that the UTM system can plan drone missions and check which permits are required for each flight. "As soon as they start the mission, this airspace is displayed as occupied to other UTM users", reassured Droniq in its official statement. "The web display", added the JV, "also shows relevant manned air traffic that users must avoid" (Deutsche Telekomwatch, #95).
However, for large-scale airport installations, DT's Droniq partner DFS appears to be going in a different direction to the Group. According to a recent company webinar, it is marketing a "systematic detection" solution for airports that integrates tracking of drones within broader air traffic monitoring, rather than being positioned as a "counter-drone" offering.
In 2019, DFS was selected by Germany's Bundesministerium für Verkehr und Digitale Infrastruktur (Federal Ministry of Transport and Digital Infrastructure) to develop drone detection solutions for multiple international airports in Germany. The project is being run separate to Droniq.