DT takes dominant position in early stages of bidding.
Drillisch makes strong play for 2GHz frequencies; looks forward to national 5G roaming agreements with MNOs.
Legal controversy still casts long shadow over Germany's 5G ambition.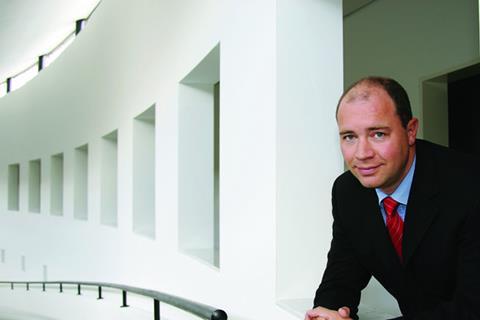 Deutsche Telekom (DT) did not let its reservations about spectrum licence terms hold it back in Germany's long-awaited '5G' licence sell‑off.
As the auction rumbled on into April 2019, DT was the leading bidder — albeit slightly — in more blocks of spectrum than rivals Telefónica Deutschland, Vodafone Germany, and Drillisch. There are 41 blocks of spectrum up for grabs in the 2GHz and 3.6GHz frequency bands, and, in mid-April 2019, DT was in place to capture 13 (four in the former range, and nine in the latter), having committed €1.8bn of the €5.3bn in total bids seen at that stage.
Although levels of daily bidding activity were fairly erratic, and it remained unclear how far the auction might stretch finances among the winning bidders, some patterns emerged. Drillisch, potentially Germany's new mobile network operator (MNO) if it secures spectrum concessions, was focused on bidding (and pushing up prices) in both the 2GHz frequency band — more suited to 4G — and at 3.6GHz, widely seen as key for 5G in Europe.
Nonetheless, provisionally, Drillisch appeared set to gain a much narrower range of airwave rights than DT or Vodafone (seven concessions, versus DT's prospective 13 and Vodafone's twelve).
This suggests that Drillisch, a mobile virtual network operator (MVNO) owned by telecoms and IT player United Internet, is confident that national roaming provisions will be in place once the auction dust settles, and that it can secure wide-area 5G coverage by piggy-backing on others' infrastructure at regulated prices.
This prospect has infuriated Germany's MNOs, and may still derail the auction.
Although they failed in a last-ditch bid to halt the process through an emergency court injunction over what that they saw as onerous coverage obligations and fuzziness over roaming arrangements, the three MNOs have filed lawsuits against Germany's Bundesnetzagentur (Federal Networks Agency/BNetzA) over auction rules (Deutsche Telekomwatch, #79, #80 and #81).
These lawsuits appear still to be in train, offering up the bizarre possibility of cancellation of the auction results after the event.
Speaking at DT's Annual General Meeting, which took place as the German auction was being conducted, Timotheus Höttges, Chief Executive (CEO), further intimated that current auction bidding was being inflated by the fact that only two of multiple 5G ranges had been opened up. "An artificial shortage of public resources is being created", he said.
Dommermuth: I'm sorry guys, but these are the rules
Ralph Dommermuth, CEO of United Internet, likes to play a tricky game with MNOs.
On the one hand, he often expresses some sympathy that they should not be out of pocket in any roaming arrangement, but he is not slow to emphasise that the BNetzA appears keen on a fourth MNO and that incumbents need to play ball whether they like it or not. Speaking on United Internet's latest earnings conference call, Dommermuth gave his now‑familiar pitch to the industry.
"There are specific rules regarding national roaming. The existing network operators need to start negotiations with us… non-discriminatory negotiations. And these negotiations shouldn't end with the benefits for just one party, and the federal authorities [BNetzA] will act as an umpire. We really hope that works. And as we have seen in the court proceedings, the first court has said it is okay to go ahead like that. "

— Dommermuth.
Although United Internet is the parent company of Drillisch, they are listed separately. Shareholders in each will likely see a sharp drop in their dividend if the MVNO proves successful in acquiring spectrum. If Drillisch does not secure frequencies, the dividend will rise from €0.85 to €0.90-per-share. In the event that bidding is consumated, the recommended dividend to shareholders will be a much more austere €0.05.
Fuming at roaming
Arguably, the MNOs' biggest gripe about auction rules is what they see as ambiguity surrounding conditions for local and national roaming, and the related issue of network‑sharing.
During DT's latest results presentation, Höttges baulked at the idea that the new entrant (or another MNO) could take advantage of regulated pricing to wholesale capacity on rural cell sites built by the German operator. If a newcomer could avoid shouldering any of the costs related to passive infrastructure, and simply buy wholesale capacity from the operator to cater for a relatively small number of customers in, say, the Bavarian Forest (Höttges' example), then the CEO said it would not only be impossible to amortise its rural 5G infrastructure investment, but rivals would also gain an unfair economic and competitive advantage.
Muddying the waters still further is how far MNOs in Germany will be legally obliged to provide national roaming for Drillisch in terms of coverage, if it secures licences.
Christian Illek, Chief Financial Officer at DT, noted that the "Head of the BNetzA himself [Jochen Hohmann] said there was no legal basis for national roaming. So, so far, we have a local roaming discussion but not a national roaming discussion in Germany". This interpretation of the regulator's position seems strikingly at odds with Dommermuth's.
This does not necessarily mean that MNOs have clarity on what the regulator has in mind. "How is [local roaming] defined? What kind of [cell] clusters are included? How do we define reciprocity in the build-out from different carriers?", asked Höttges. "All of these questions are still open", he added.
Umbridge at coverage
Along with other senior DT executives and MNO rivals in Germany, Höttges almost ridiculed the regulator for attaching "countrywide" coverage obligations on 3.6GHz frequency rights being sold in the auction. Given their higher signal attenuation compared to lower frequencies, they are ill‑suited to the task.
Höttges said there was political motivation in pushing for a fourth network, driven in part by a "certain political unhappiness" about 'white spots', which some politicians appear to think might be tackled better with more competition.
DT's CEO said that paving the way for a "privileged fourth entrant" was not the right method of addressing market failures of this sort. "If you look to Canada, France, or other markets, there's no improvement… for rural build‑outs… years after new entrants come into market", he said.
A further major headache for DT is reservation of some 3.7GHz and 3.8GHz frequency blocks for localised deployments by industrial players, prospectively blocking operators from gaining some of the value from their vaunted campus network play in 5G (Deutsche Telekomwatch, #74 and passim). These are to be assigned on request, with industrial conglomerate Siemens, automakers Daimler and Volkswagen, and chemicals player BASF, said to have expressed interest (Deutsche Telekomwatch, #80).